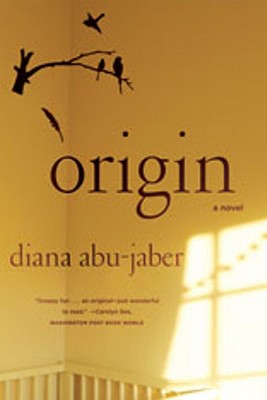 Origin (Paperback)
A Novel
W. W. Norton & Company, 9780393331554, 384pp.
Publication Date: May 17, 2008
Other Editions of This Title:
Digital Audiobook (5/31/2007)
Hardcover (6/17/2007)
Paperback, French (3/3/2011)
Compact Disc (6/1/2007)
* Individual store prices may vary.
Description
"Finally, a novel of literary suspense that gets almost everything right—forensically and psychologically." —Sarah Weinman, Baltimore Sun
Secretly, in her heart of hearts, Lena Dawson hides the strangest of beliefs about her childhood. Hiding behind a cool competence as a superb fingerprint analyst in a crime lab in snowy Syracuse, New York, she feels totally out of place in the ordinary world of human interaction. Especially since the controlling husband who guided and protected her, then cheated and left her (though now he wants her back). Her uncanny ability to read a crime scene draws her into investigating a mysterious series of crib deaths—but ultimately the most difficult puzzle she must solve is the one of her own origins.
Diana Abu-Jaber, a "gifted and graceful writer" (Chicago Tribune), masterfully "transcends formula" (Kirkus Reviews) as "the tension of Origin escalates, shaped as much by beautifully nuanced prose as menacing events" (New York Daily News).
About the Author
Diana Abu-Jaber is the award-winning author of four novels, including Crescent, and two memoirs, Life Without a Recipe and The Language of Baklava. She and her family divide time between Miami, Florida, and Portland, Oregon.
Praise For Origin: A Novel…
From the outset, Origin makes you want to know how it all ends—and begins…Abu-Jaber certainly has her finger on the pulse of what makes a memorable thriller: smart, spare writing, strong character development and nail-nibbling suspense. Setting the story during a long, dark upstate New York winter amplifies the foreboding, elegiac tone.

— Olivia Barker

Beautiful prose makes this one special.

A mystery of cold beauty and dark isolation, written with crystalline precision…haunting and compelling…It's a little film noir, a bit independent-woman-detective thriller, and winningly fresh in its approach.
— Amy Driscoll

[A] gripping mystery.
— Elissa Schappell

With prose as cool as a razor yet as wildly impressionistic as a fever dream, Diana Abu-Jaber takes us deeply into Lena Dawson and her search for a killer that must first begin in the lost forest of her own psyche. Origin is a gripping exploration of the elusive nature of identity and one's own remembered past, the innocent and guilty alike. This is a superbly written and utterly compelling novel.

— Andre Dubus III, author of Gone So Long and House of Sand and Fog

Riveting…Heartbreaking questions—of mothers and daughters, and of love withheld and given—lie at the heart of this thoughtful, multilayered novel.
— Adam Woog

A dark, noirish literary mystery with an entirely unique detective-heroine. The characters stayed with me long after I had finished the book. I'm not sure I've ever read anything like it, which alone is reason to celebrate.
— Anita Shreve, author of The Stars Are Fire

Abu-Jaber is a gifted and graceful writer, deft at evoking a scene and creating pace that almost turns the pages itself…This novel's characters are complex and vividly drawn.
— Jessica Treadway

Origin is a haunting story, icy cold in its upstate New York setting but glowing with the unusual brightness of its heroine…What propels Lena's story is the delicate, balanced, engrossing way Abu-Jaber perfectly intertwines Lena's personal story with that of the case she's investigating and sets both threads in a Syracuse so vivid you envision it without even trying.

— Molly Templeton