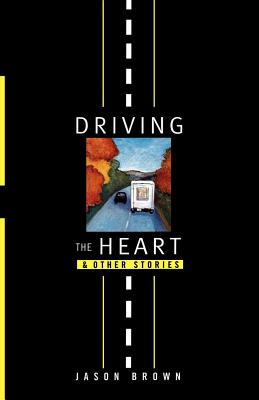 Driving the Heart
And Other Stories
Paperback

* Individual store prices may vary.
Description
A stunningly elegant and highly original debut collection of stories at once dark and poignant, funny and bleak.
The story "Thief" begins: "When my mother removed her shirt in front of third-period honors English, I was in the classroom next door taking a test." Her reason --her students were reading The Awakening and she had stopped taking her medication. The battle against self-destruction, the struggle to transform loss into meaning, and the difficulty of connecting with others, especially those closest to our hearts, are part of what make up these beautifully crafted and, in turns, incisively humorous and deeply wrenching stories. In the title story, a man who transports organs for transplants breaks in a trainee and ruminates on his sometimes futile life-and-death existence. In "Dog Lover," a son has a quiet but smoldering battle of wills with his blind Vietnam-vet father over the fate of their dying dog. In "Sadness of the Body," an adolescent boy spends a deliriously hot summer with his alcoholic uncle and the uncle's young girlfriend, and observes the sometimes surreal schism between the body and the mind. Brown plumbs the hearts and minds of characters trying to make sense of their lives. He is a new and exquisitely talented voice in American fiction.
W. W. Norton & Company, 9780393332063, 240pp.
Publication Date: April 17, 1999