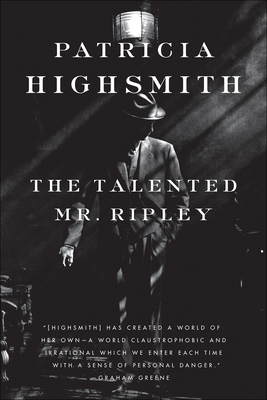 The Talented Mr. Ripley (Paperback)
W. W. Norton & Company, 9780393332148, 273pp.
Publication Date: June 1, 2008
Other Editions of This Title:
Paperback (12/1/2006)
Paperback (9/1/1992)
Paperback (8/1/1999)
Audio Cassette (12/14/1999)
Compact Disc (11/2/2018)
MP3 CD (1/24/2017)
Paperback (7/1/2010)
Audio Cassette (5/1/2001)
* Individual store prices may vary.
Description
Since his debut in 1955, Tom Ripley has evolved into the ultimate bad boy sociopath. Here, in the first Ripley novel, we are introduced to suave Tom Ripley, a young striver, newly arrived in the heady world of Manhattan. A product of a broken home, branded a "sissy" by his dismissive Aunt Dottie, Ripley meets a wealthy industrialist who hires him to bring his playboy son, Dickie Greenleaf, back from gallivanting in Italy. Soon Ripley's fascination with Dickie's debonair lifestyle turns obsessive as he finds himself enraged by Dickie's ambivalent affections for Marge, a charming American dilettante. A dark reworking of Henry James's The Ambassadors, The Talented Mr. Ripley serves as an unforgettable introduction to this smooth confidence man, whose talent for murder and self-invention is chronicled in four subsequent Ripley novels.