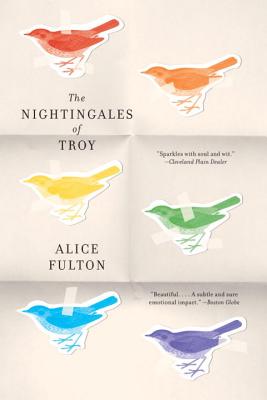 The Nightingales of Troy (Paperback)
W. W. Norton & Company, 9780393335446, 254pp.
Publication Date: July 1, 2009
Other Editions of This Title:
Hardcover (7/1/2008)
* Individual store prices may vary.
Description
In 1908, Mamie Garrahan faces childbirth aided by her arsenic-eating sister-in-law Kitty, a nun who grows opium poppies, and a doctor who prescribes Bayer Heroin. "In the twentieth century, I believe there are no saints left," Mamie remarks. But her daughters and granddaughter test this notion with far-reaching consequences. Kitty's arsenic reappears sixty years later in the hands of her distraught niece. A schoolgirl's passion for the Beatles and Melville--a passion both lonely and funny--shapes her life. Each decade is illuminated by endearingly eccentric characters: an anorexic waitress falls for a wealthy college boy in the jazz age...an exuberant young nurse questions science during the Depression...a homely seamstress designs a scandalous dress in the 1950s. The Nightingales of Troy, the first fiction collection by an acclaimed American poet, creates a vividly palpable sense of time and place. Alice Fulton's memorable characters confront the deepest dilemmas with bravery and abiding love.