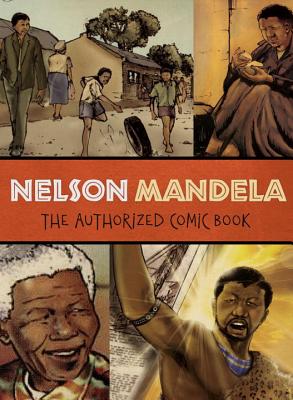 Nelson Mandela: The Authorized Comic Book (Paperback)
The Authorized Comic Book
W. W. Norton & Company, 9780393336467, 193pp.
Publication Date: July 1, 2009
Description
Nelson Mandela's memoir, Long Road to Freedom, electrified the world in 1994 with the story of a solitary man who, despite unbelievable hardships, brought down one of the most-despised regimes in the world. Now comes this fully authorized graphic biography, which relays in picture form the life story of the world's greatest moral and political hero from his boyhood in a small South African village to his growing political activism with the ANC; his twenty-seven-year incarceration as prisoner 466/64 on Robben Island; his dramatic release; and his triumphant years as president of South Africa. With new interviews, firsthand accounts, and archival material that has only recently been uncovered, this visually dramatic biography promises to introduce Mandela's gripping story to a whole new generation of readers.
Advertisement