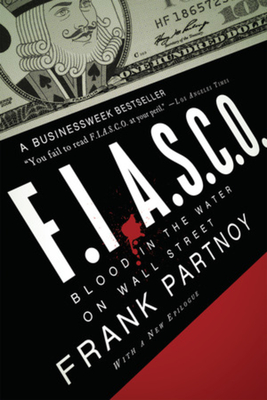 FIASCO (Paperback)
Blood in the Water on Wall Street
W. W. Norton & Company, 9780393336818, 272pp.
Publication Date: April 6, 2009
Other Editions of This Title:
Hardcover (10/17/1997)
* Individual store prices may vary.
Description
A Businessweek Bestseller



"You fail to read F.I.A.S.C.O. at your peril." —Los Angeles Times
F.I.A.S.C.O. is the best-selling account of Frank Partnoy's education in the jungle of high finance from 1993 to 1995. It follows the young Morgan Stanley salesman as he learns to navigate a marketplace where billions of dollars are made and lost in the creation and trading of derivatives, a type of security that almost nobody fully understands. Seen in relief against the financial meltdown of 2008, F.I.A.S.C.O. appears ever more prescient, and in a new epilogue written for this edition, Partnoy connects his story to the central role derivatives played in that crisis.
About the Author
Frank Partnoy is a professor of law at the University of California, Berkeley and the author of four books including Wait: The Art and Science of Delay and F.I.A.S.C.O.: Blood in the Water on Wall Street. He has written for the Financial Times, the New York Times, and Portfolio.
Praise For FIASCO: Blood in the Water on Wall Street…
F.I.A.S.C.O. is a ringside seat on the nastiest, most important game being played on Wall Street. Think of derivatives trading as a blood sport, with the unsuspecting consumer as the prey. Read this book or else…

— Michael Lewis

This insider's account smacks as much as The Catcher in the Rye as of Liar's Poker. Applies an intelligent, clinical eye to this excruciatingly complex corner of the financial world.


Like Liar's Poker, Partnoy's tale is populated with hilarious caricatures…His book goes a long way toward helping us understand what happened and preventing us from becoming 'widows and orphans' who buy these products without understanding them.


Read the book F.I.A.S.C.O., by law professor and former derivatives trader Frank Partnoy, an insider account of depravity in derivative trading at one of the biggest and best-regarded Wall Street firms. The book will turn your stomach.

— Charlie Munger