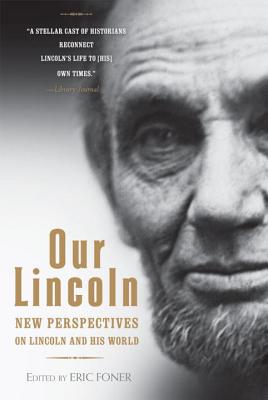 Our Lincoln: New Perspectives on Lincoln and His World (Paperback)
New Perspectives on Lincoln and His World
W. W. Norton & Company, 9780393337051, 336pp.
Publication Date: November 1, 2009
Description
Among these original essays by prize-winning historians, James M. McPherson examines Lincoln's deft navigation of the crosscurrents of politics and wartime strategy. Sean Wilentz elegantly explores Lincoln's debt to the democratic political tradition of Jefferson and Jackson. Eric Foner examines Lincoln's controversial position on the movement to colonize emancipated slaves outside the United States. James Oakes explores Lincoln's views on the rights of African Americans. There are also brilliant essays on Lincoln and civil liberties, and on his literary style, religious beliefs, and family life.
Advertisement