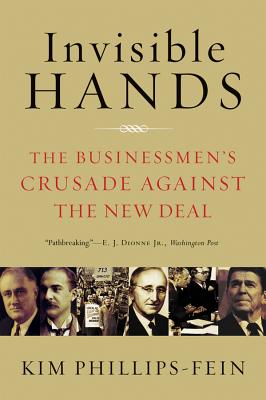 Invisible Hands (Paperback)
The Businessmen's Crusade Against the New Deal
W. W. Norton & Company, 9780393337662, 360pp.
Publication Date: January 1, 2010
* Individual store prices may vary.
Description
Invisible Hands tells the story of how a small group of American businessmen succeeded in building a political movement. Long before the "culture wars" of the 1960s sparked the Republican backlash against cultural liberalism, these high-powered individuals actively resisted New Deal economics and sought to educate and organize their peers. Kim Phillips-Fein recounts the little-known efforts of men such as W. C. Mullendore, Leonard Read, and Jasper Crane, drawing on meticulous research and narrative gifts to craft a compelling history of the role of big and small business in American politics--and a blueprint for anyone who wants insight into the way that money has been used to create political change.