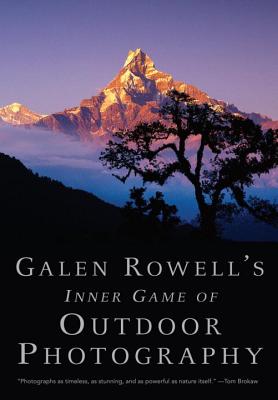 Galen Rowell's Inner Game of Outdoor Photography (Paperback)
W. W. Norton & Company, 9780393338089, 287pp.
Publication Date: May 17, 2010
Description
In this renowned guide to capturing the outdoor world on film, Galen Rowell, the master of nature and adventure photography, reveals the art, craft, and philosophy behind his world-famous images. Now available in paperback for the first time, this groundbreaking work remains both an inspired manual to taking better pictures and an inspiring journey of discovery into the creative process. In more than 140 color photographs and 66 essays, Rowell shows how he transformed the world around him into vivid, memorable works of art. Both the artist and his unique talent come alive in these pages, a tribute to the ways in which his photographs, philosophy, and vision immeasurably enrich those who view his work.
Advertisement