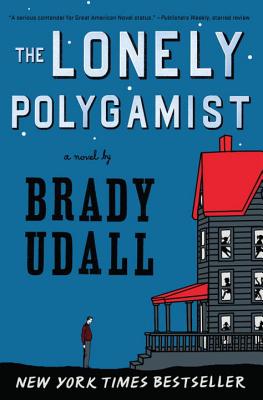 The Lonely Polygamist (Paperback)
W. W. Norton & Company, 9780393339710, 602pp.
Publication Date: April 29, 2011
Other Editions of This Title:
Hardcover (5/3/2010)
Paperback (5/1/2011)
* Individual store prices may vary.
May 2010 Indie Next List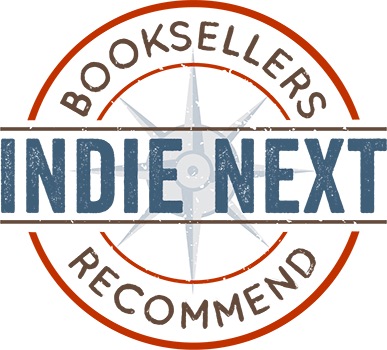 "The Lonely Polygamist is the story of 45-year-old Golden Richards, a hapless soul, whose four wives, 28 children, and one paramour run his life. By turns laugh-out-loud funny and hauntingly sad, this novel is a big, fat, satisfying read that will make you reconsider what it means to be part of a family. Plus, it contains the naughtiest, goofiest 11-year-old boy who will ever break your heart."
— Roberta Dyer, Broadway Books, Portland, OR
View the List
Description
Golden Richards, husband to four wives, father to twenty-eight children, is having the mother of all midlife crises. His construction business is failing, his family has grown into an overpopulated mini-dukedom beset with insurrection and rivalry, and he is done in with grief: due to the accidental death of a daughter and the stillbirth of a son, he has come to doubt the capacity of his own heart. Brady Udall, one of our finest American fiction writers, tells a tragicomic story of a deeply faithful man who, crippled by grief and the demands of work and family, becomes entangled in an affair that threatens to destroy his family's future. Like John Irving and Richard Yates, Udall creates characters that engage us to the fullest as they grapple with the nature of need, love, and belonging.
Beautifully written, keenly observed, and ultimately redemptive, The Lonely Polygamist is an unforgettable story of an American family--with its inevitable dysfunctionality, heartbreak, and comedy--pushed to its outer limits.
What were your views on polygamy before reading the book? Did they change after you finished reading?
Discuss Golden's progression from lonely polygamist to social polygamist. How does a renewal of faith assist this transformation?
Compare and contrast Golden's behavior at the two funerals. How are they similar? In what ways are they different?
How does Glory affect the other family members and Golden in particular?
Discuss the motifs of creation and destruction that appear throughout the novel.
Do you think Rusty is a representative figure for all of the Richards children in the novel, or is he in some ways unique?
Trish is one of the most conflicted mothers in the novel. What do you think of her decision at the end? Was it the right thing to do?
How has the family changed at the conclusion of the novel? Do you think they are happy with their decisions?
Discuss Rose-of-Sharon's reaction to Rusty's accident. Do you think you would have reacted the same way if you were in her place?
Why do you think Golden isn't able to consummate his affair with Huila?
Physical appearance is described with exacting clarity throughout the novel. Golden is described as bucktoothed and "Sasquatch," and Glory as "lopsided" and "overstuffed." Why do you think there is such a heightened awareness of the body?
What is the effect of polygamy on the women in the novel? How do you think their lives and personalities would be different if they weren't in a polygamous relationship?