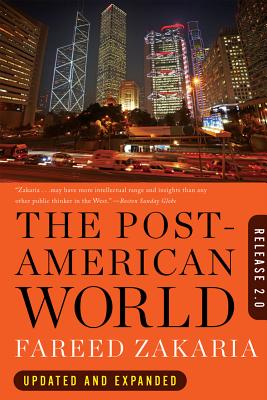 The Post-American World (Paperback)
Release 2.0
W. W. Norton & Company, 9780393340389, 314pp.
Publication Date: May 21, 2012
Other Editions of This Title:
Hardcover (5/1/2008)
Hardcover (5/27/2011)
Paperback (5/1/2009)
CD-Audio (5/1/2008)
Paperback (5/1/2009)
Hardcover (10/1/2008)
Paperback (7/1/2011)
* Individual store prices may vary.
Description
"This is not a book about the decline of America, but rather about the rise of everyone else." So begins Fareed Zakaria's blockbuster on the United States in the twenty-first century, and the trends he identifies have proceeded faster than anyone anticipated. How might the nation continue to thrive in a truly global era? In this fully updated 2.0 edition, Zakaria answers these questions with his customary lucidity, insight, and imagination.