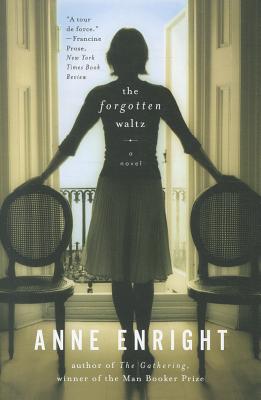 The Forgotten Waltz
A Novel
Paperback

* Individual store prices may vary.
Other Editions of This Title:
Digital Audiobook (10/2/2011)
Hardcover (6/1/2011)
Paperback (3/1/2012)
Hardcover, Large Print (12/16/2011)
Hardcover (10/3/2011)
Paperback, Large Print (4/3/2012)
October 2011 Indie Next List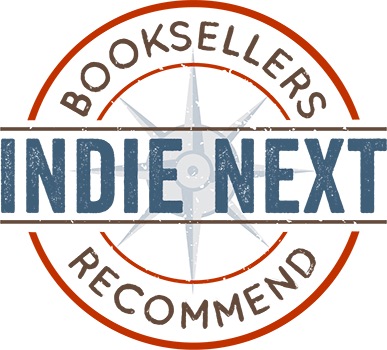 "Enright's new book is a beautifully written drama of passionate love and desire. In a suburb of Dublin, Gina Moynihan remembers first meeting the love of her life, a married man with a young daughter, and the ensuing story illustrates the complications of marriage, family, and friendships. The characters are richly described, and the story is both touching and real."
— Ellen Burns, Books on the Common, Ridgefield, CT
View the List
Description
2012 Winner of the Andrew Carnegie Award for Excellence in Literature



"This stunning novel by a Booker Prize winner . . . Offers up its brilliance by way of astonishingly effective storytelling."—Booklist, starred review
"A new, unapologetic kind of adultery novel. Narrated by the proverbial other woman—Gina Moynihan, a sharp, sexy, darkly funny thirtysomething IT worker—
The Forgotten Waltz
charts an extramarital affair from first encounter to arranged, settled, everyday domesticity. . . . This novel's beauty lies in Enright's spare, poetic, off-kilter prose—at once heartbreaking and subversively funny. It's built of startling little surprises and one fresh sentence after another. Enright captures the heady eroticism of an extramarital affair and the incendiary egomania that accompanies secret passion: For all their utter ordinariness, Sean and Gina feel like the greatest lovers who've ever lived."—
Elle
Praise For The Forgotten Waltz: A Novel…
In rueful, witty, unpredictable and compassionate prose, Enright gives expression to subtle, affecting shades of human interaction.
— starred review - Kirkus Reviews

A breathtaking work that will surprise you.
— starred review - Library Journal

A gorgeous critique of Ireland as the Celtic Tiger draws its dying breaths . . . [A] masterful and deeply satisfying novel.
— starred review - Publishers Weekly
W. W. Norton & Company, 9780393342581, 272pp.
Publication Date: April 2, 2012
About the Author
Anne Enright is the author of six novels, most recently Actress. The Gathering won the Man Booker Prize and The Forgotten Waltz won the Andrew Carnegie Medal for Excellence in Fiction. She lives in Dublin.
How does Gina's relationship with Seán evolve throughout the story? Is she ever truly in love with him? What does it say about Gina that she was "slightly repulsed" by Sean after they slept together for the first time?
In what ways does the book's setting, that of early 2000s boom Ireland and the recession that followed, intertwine with Gina and Sean's relationship? Is the setting a metaphor for their affair or is the affair a metaphor for Ireland?
Gina says that she was "properly in love" with Conor and that falling in love with him "was the right thing to do." Can you call what she had with Conor love? What does this say about love?
What role do Gina's parents play throughout the novel? What do you think about her saying of her father, "it was the right parent who had died"? How does it relate to "the right thing to do" in the previous question about Conor?
How much agency does Gina have as a character? To what extent is she making her own decisions versus letting Sean and outside forces dictate her life?
At first it seems as though the story follows a chronological timeline. Then we discover that there are several time arcs. How does Enright move her characters backward and forward through time to better tell the story?
In what ways does Evie's character evolve throughout the novel? Or is it Gina's perception of her that changes? How does Evie's development into a full-fledged human being force Gina to confront the effects of her affair?
There is a lot of unsold real estate at the end of the story, including Gina's mother's house, for which Gina and Fiona had high hopes. Trace the ways in which the characters' aspirations for wealth and love are forced to contend with the reality of a broken housing market and a flawed lover. Do Gina and Fiona react in the same ways?
It becomes clear that Sean has had other affairs and that his unfaithfulness began well before Evie's first episode. What does this say about Sean? How do both he and Gina use Evie's sickness to account for Sean's relationship problems with Aileen? Will Sean be faithful to Gina?
Enright makes distinctions between passion and love, between lust and passion. How do these different emotions come into play throughout Gina's affair with Sean? What sentiments did she experience with Sean that she never experienced with Conor?
Is Gina truly happy with Sean? What is she searching for? Does she find it?
At one point Gina says, "I think we should own up to what we know. We should know why we do the things that we do." In what way is the novel Gina's attempt to own up to and explain what she did?
Gina is constantly describing and noting what the children around her do, although she is not a mother. What makes her so interested in them? Why is she so negative about women who have children?
At the end of the story, Gina seems to have come to terms with her situation. Is it because she believes her affair was inevitable and that meeting Sean was destiny?