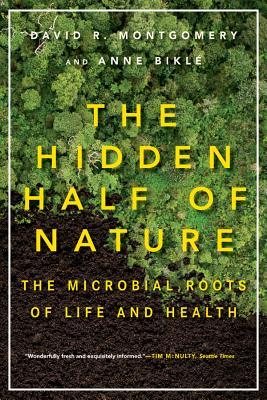 The Hidden Half of Nature (Paperback)
The Microbial Roots of Life and Health
W. W. Norton & Company, 9780393353372, 320pp.
Publication Date: November 15, 2016
* Individual store prices may vary.
Description
Prepare to set aside what you think you know about yourself and microbes. The Hidden Half of Nature reveals why good health--for people and for plants--depends on Earth's smallest creatures. Restoring life to their barren yard and recovering from a health crisis, David R. Montgomery and Anne Bikl discover astounding parallels between the botanical world and our own bodies. From garden to gut, they show why cultivating beneficial microbiomes holds the key to transforming agriculture and medicine.