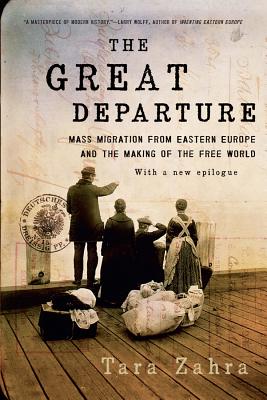 The Great Departure (Paperback)
Mass Migration from Eastern Europe and the Making of the Free World
W. W. Norton & Company, 9780393353723, 416pp.
Publication Date: March 28, 2017
Description
Between 1846 and 1940, more than 50 million Europeans moved to the Americas in one of the largest migrations in human history, irrevocably changing both their new homes and the ones they left behind. As villages emptied and the fear of depopulation ran rampant, anxiety over "American fever" existed alongside the promise of a brighter social and economic future. On both sides of the ocean lives were transformed by these decades of mass departure. Tara Zahra's sweeping history--with a timely new epilogue on today's refugee crisis--offers insight into issues of global migration that remain of crucial importance.
Advertisement