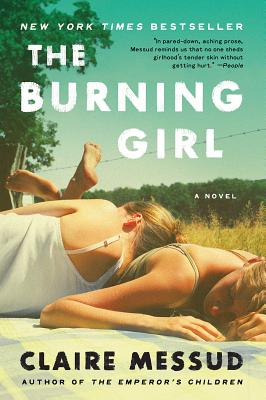 The Burning Girl
A Novel
Paperback

* Individual store prices may vary.
Other Editions of This Title:
Digital Audiobook (8/28/2017)
Hardcover (8/29/2017)
Compact Disc (8/29/2017)
Hardcover, Large Print (9/6/2017)
Paperback, Large Print (6/26/2018)
September 2017 Indie Next List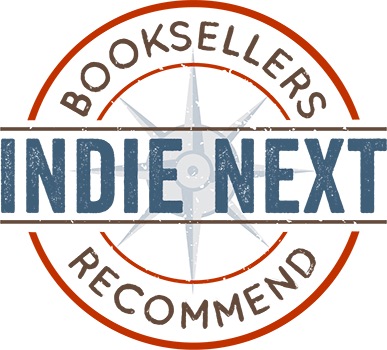 "Claire Messud is one of our most talented storytellers. Her latest, The Burning Girl, is a crystalline evocation of the deep friendships that develop between teenage girls, a bond unlike any other. Messud traverses the fraught alliances and raw emotions of high school, reminding us that these ordinary rites of passage can have extraordinary consequences. Messud's writing is deft and immersive, her character development sharp and perceptive. The novel recreates the pain of first realizing that it is impossible to fully know another, that our self-narratives reflect how we want to be seen but not who we actually are."
— Lori Feathers, Interabang Books, Dallas, TX
View the List
Description
A Los Angeles Times Book Prize Finalist



"[A] masterwork of psychological fiction.… Messud teases readers with a psychological mystery, withholding information and then cannily parceling it out." —Chicago Tribune
Julia and Cassie have been friends since nursery school. They have shared everything, including their desire to escape the stifling limitations of their birthplace, the quiet town of Royston, Massachusetts. But as the two girls enter adolescence, their paths diverge and Cassie sets out on a journey that will put her life in danger and shatter her oldest friendship. The Burning Girl is a complex examination of the stories we tell ourselves about youth and friendship, and straddles, expertly, childhood's imaginary worlds and painful adult reality—crafting a true, immediate portrait of female adolescence.
Claire Messud, one of our finest novelists, is as accomplished at weaving a compelling fictional world as she is at asking the big questions: To what extent can we know ourselves and others? What are the stories we create to comprehend our lives and relationships? Brilliantly mixing fable and coming-of-age tale, The Burning Girl gets to the heart of these matters in an absolutely irresistible way.
The Burning Girl was named one of the best books of the year by the Los Angeles Times, San Francisco Chronicle, Vogue, NPR, Financial Times, Town & Country, Kirkus Reviews, Publishers Weekly, Refinery29, and Literary Hub.
Praise For The Burning Girl: A Novel…
The friendship of two girls, Julia and Cassie, animates this slim, dreamlike novel.… Messud plays, lightly, with familiar archetypes, deftly abstracting her tale so that it flares into myth.
— The New Yorker

[Messud] is an absolute master storyteller and bafflingly good writer.… It is that combination of imagination and skill that makes The Burning Girl exceptional.… It amplifies that subtle, piercing shift between Cassie and Julia, made brighter by passages of sheer splendorous prose.

— Los Angeles Times

Breathtaking.… With this novel, Messud brings her own particular brand of astuteness and emotional intelligence through her careful and thoughtful prose.
— San Francisco Chronicle

Messud is at her most incisive in exploring the volatile transition from childhood to adolescence.
— Wall Street Journal

[Messud] has specialized in creating unusual female characters with ferocious, imaginative inner lives… and quietly making a case for women's interiority as a subject worthy of the most serious examination.
— Ruth Franklin - New York Times Magazine

Messud captures young adolescence vividly and unjudgmentally.… Messud is a storyteller: the ability to compel and hold the reader's interest may not be the crown and summit of novel writing, but it's the beginning and end of it.… [T]he story rewards the reader right through to the end.
— Ursula K. Le Guin - Guardian

Slim but impactful.… The Burning Girl asks how well we can ever know our closest confidants and answers its own question with every refined page.

— Vanity Fair

Claire Messud nails it… with The Burning Girl, a hypnotic coming-of-age novel about two small-town Massachusetts best friends, who grow up with strikingly different outcomes.

— Elle

Messud is psychologically astute about her characters and about the competing social and familial pressures… that make adolescent friendship and its dissolution so fraught.
— Boston Globe

The kind of book more common in the middle of the twentieth century than it is today.… Like To Kill a Mockingbird and The Catcher in the Rye… The Burning Girl has a more sophisticated structure, in its unobtrusive handling of the relation between its narrative voice and Julia's younger self, and its moral complexities seem greater too.

— Michael Gorra - New York Review of Books
W. W. Norton & Company, 9780393356052, 256pp.
Publication Date: June 5, 2018
About the Author
Claire Messud is the author of six works of fiction, including the New York Times bestsellers The Emperor's Children and The Burning Girl, and a book of essays, Kant's Little Prussian Head and Other Reasons Why I Write. She lives in Cambridge, Massachusetts.
1. The novel opens with Julia's explanation that stories differ depending on the point at which they begin, and that each of us shapes our stories so they make sense of who we think we are. How might Cassie's story have differed from Julia's? Where would Cassie begin her story?
2. Why do Julia and Cassie believe the Bonnybrook asylum is special? What does it represent to them, and why do you think they choose to return there?
3. As an adolescent, Julia feels that she and Cassie are "secret sisters" and share experiences and perspectives that practically intertwine. As they age, Julia experiences a disenchantment with their friendship. How does the fabulistic style of Julia's narration evolve as she grows up? How does she make sense of the world around her?
4. Julia tells us from the beginning that her friendship with Cassie is a story. Throughout the novel, the girls make up the stories of their lives—first together and then separately—for themselves, for each other, and for the wider world. What are some of the stories each of them invents? Julia is also trying to resist certain stories that seem to her likely or even inevitable: What are they?
5. The girls also make up their stories using the stories they already know—such as "Hansel and Gretel," when they're searching the forest for the asylum (i.e., when Julia puts slips of paper on the trees to help find their way back). What other references to familiar or archetypal stories can you find in this novel?
6. Cassie becomes obsessed with locating her father. The man she ends up tracking down doesn't recognize her. How would you explain what happened—do you think this man was her father? Or was Cassie's mother lying about his identity?
7. How does Bev change when she meets Anders Shute? What do you think accounts for this change? Do you believe Peter Oundle's hypothesis that she is a con artist (pages 241–43)?
8. On page 111, Julia declares that "growing up and being a girl was about learning to be afraid." What does she mean by this? How would you describe this type of fear?
9. Consider the idyllic, middle-class setting of Royston. From the overgrown asylum to the woods at the edge of Cassie's house—how would you characterize the interplay between its nature and society? Do you think this characterization extends to the interplay between human nature and societal expectations?
10. As they begin high school, Cassie and Julia grow apart, but Julia is adamant that it was "absolutely essential to not appear to care." Why is this? Might things have turned out differently if she had made her feelings known, or had confronted Cassie?