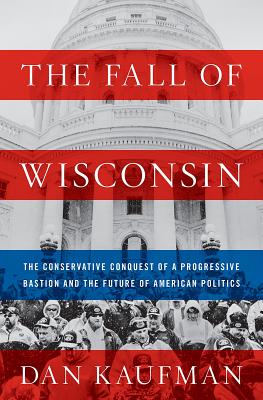 The Fall of Wisconsin (Hardcover)
The Conservative Conquest of a Progressive Bastion and the Future of American Politics
W. W. Norton & Company, 9780393635201, 336pp.
Publication Date: July 10, 2018
* Individual store prices may vary.
Description
For more than a century, Wisconsin has been hailed as "laboratory for democracy" a bastion of progressive ideas and government, cradle of the labor and environmental movements, and birthplace of the famed Wisconsin Idea, which championed expertise in the service of the public good. But following a Republican sweep of its state government in 2010, Wisconsin's state laws protecting voting rights, public health, the environment, and education were dismantled--and, in perhaps the biggest shock of the 2016 presidential election, the state went for Donald J. Trump.
The Fall of Wisconsin is a deeply reported, riveting account of how it happened. Dan Kaufman, who has been reporting the story for years, reveals the "divide-and-conquer" strategy that Governor Scott Walker, Reince Priebus, and their allies designed for Wisconsin, which has become a blueprint nationwide. And he chronicles the remarkable efforts of citizens who continue to fight back, from local Democratic politicians exposing the role of dark money in the state, to the head of a Chippewa tribe battling an out-of-state mining company, to the ironworker whose challenge to Speaker of the House Paul Ryan is galvanizing national resistance to Trump.
Coverage from NPR