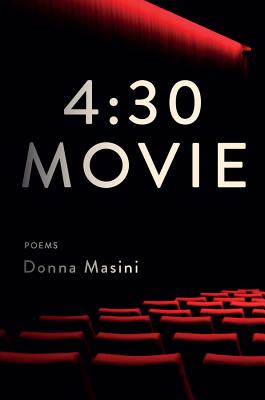 4:30 Movie (Hardcover)
Poems
W. W. Norton & Company, 9780393635508, 80pp.
Publication Date: May 29, 2018
* Individual store prices may vary.
Description
At the heart of this vivid collection, Donna Masini confronts the unbearable loss of a beloved sister. Looking for solace-- or escape--in the quiet of an afternoon cinema, she investigates the ways in which movies shape our imaginations and teach us how to mold our own experiences. In poems that are by turns intimate and wild, provocative and tender, Masini explores personal loss, global violence, and the consolations of art. She brings her wit and grief, fury, and propulsive energy to bear on the preoccupations of our daily lives, both those that are center stage and those that creep along the edges of our screens.
FROM "THE LIGHTS GO DOWN AT THE ANGELIKA"
Now it's quiet, still
this burden of being watcher and screen
and what floats across it-- light pouring out
its time and necklines and train wrecks.