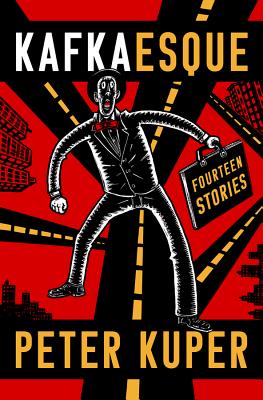 Kafkaesque (Hardcover)
Fourteen Stories
W. W. Norton & Company, 9780393635621, 160pp.
Publication Date: September 18, 2018
Other Editions of This Title:
Paperback (5/26/2020)
* Individual store prices may vary.
Description
Long fascinated with the work of Franz Kafka, Peter Kuper began illustrating his stories in 1988. Initially drawn to the master's dark humor, Kuper adapted the stories over the years to plumb their deeper truths. Kuper's style deliberately evokes Lynd Ward and Frans Masereel, contemporaries of Kafka whose wordless novels captured much of the same claustrophobia and mania as Kafka's tales. Working from new translations of the classic texts, Kuper has reimagined these iconic stories for the twenty-first century, using setting and perspective to comment on contemporary issues like civil rights and homelessness.
Longtime lovers of Kafka will appreciate Kuper's innovative interpretations, while Kafka novices will discover a haunting introduction to some of the great writer's most beguiling stories, including "A Hunger Artist," "In The Penal Colony," and "The Burrow." Kafkaesque stands somewhere between adaptation and wholly original creation, going beyond a simple illustration of Kafka's words to become a stunning work of art.
About the Author
American alternative comics artist and illustrator Peter Kuper received the 2016 Eisner Award for his graphic novel Ruins. Best known for taking over Mad magazine's long-running Spy vs. Spy cartoon, Kuper has written many graphic novels that have been translated into several languages, and he has drawn hundreds of illustrations for The New York Times and other publications.A native of Prague, Franz Kafka (1883-1924) worked for an insurance company by day and wrote his tales of alienation and social anxiety in private. Few of his works made it into print before his untimely death from tuberculosis; fortunately for posterity, Kafka's friend Max Brod preserved the author's writings and oversaw their publication.