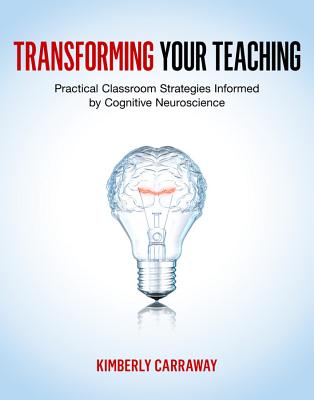 Transforming Your Teaching (Paperback)
Practical Classroom Strategies Informed by Cognitive Neuroscience
W. W. Norton & Company, 9780393706314, 464pp.
Publication Date: June 30, 2014
Description
In this book, Kimberly Carraway, a leading educator and "teacher of teachers," not only summarizes the most essential principles of how the brain learns, but also unpacks hundreds of ready-to-use applications of research in the classroom, translating the science into teaching strategies and learning activities that optimize student outcomes Transforming Your Teaching is not about doing more. It's about doing things more effectively. With brain-based tips for instructional design, knowledge assessment, and the enhancement of learning skills like time management, note-taking, attention, reading comprehension, organization, and memory, this user-friendly book will empower teachers, administrators, and parents to maximize retention and classroom success for their K-12 students.
Advertisement