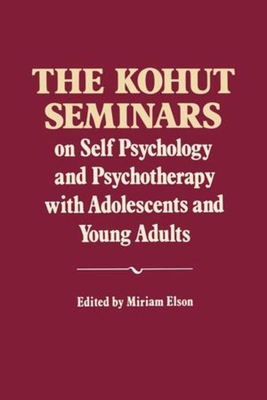 The Kohut Seminars (Paperback)
On Self Psychology and Psychotherapy with Adolescents and Young Adults
W. W. Norton & Company, 9780393706413, 336pp.
Publication Date: November 25, 1987
* Individual store prices may vary.
Description
Heinz Kohut's theories have had a tremendous influence on our thinking about the development of the self. This book highlights the clinical application of those theories. The seminars, focusing on treatment of late adolescents and young adults in a university setting, provide the reader with an unparalleled opportunity to study the spontaneous workings of Kohut's mind as he moved from clinical experience to theory and then back to clinical experiences. After the initial chapters on the theory of self psychology, each chapter opens with a case presentation by one of the seminar participants; these cases provide the basis for Kohut's discussion of clinical issues. Reading Kohut's immediate and yet consistently thoughtful reactions to the case presentations, one can trace the emergence of basic concepts of self psychology. In particular, Kohut uses numerous clinical examples to illustrate the unique function of self-objects for youth in transition to adult life. Elson's notes are especially helpful in pointing out key connections between Kohut's responses here and later theoretical formulations. Those interested in self psychology, as well as all those who work with young people, whether as psychotherapists, teachers or community workers, will be enriched by Kohut's exceptional gift for describing the process by which he arrived at clinical and theoretical formulations.