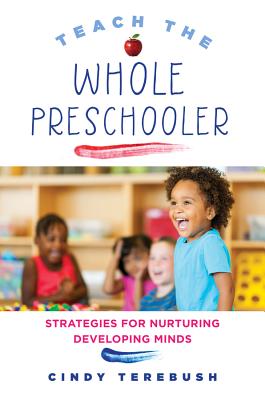 Teach the Whole Preschooler (Paperback)
Strategies for Nurturing Developing Minds
W. W. Norton & Company, 9780393711547, 240pp.
Publication Date: October 31, 2017
* Individual store prices may vary.
Description
The world today's children live in is much different than the world we knew at their age. That's obvious. Yet some of our approaches with young children haven't changed. All of us--and especially our young children--must have appropriate expectations in order to succeed. All of us, children and adults, learn more when we find the task to be enjoyable, challenging and yet achievable. Teach the Whole Preschooler will guide teachers through reconsidering your routines, your approaches, your actions, and reactions. It considers the whole child--students not only as vessels for information but as emotional human beings with newly emerging socialization skills and cognitive abilities who need to figure out their world. You will learn how to approach learning experiences with thoughtful consideration and you'll find strategies for updating your interactions and lessons Chapters in the book cover everything from socialization and behavioral expectations to emotional capacity and assessing reading and writing readiness. Teachers will learn how to have realistic expectations of themselves as well as their young students while preparing them for the years ahead
Readers will be encouraged to think about these questions: - Why am I doing the activities that I do and are they meaningful - Am I doing everything possible to form a positive foundation for the students - Do I need to let the ideas from the past go in order to make room for new approaches Terebush ends each chapter with discussion points for your communication with parents--a vital part of teaching and something that is often overlooked Acknowledging that there isn't a quick fix, this book will guide readers to lead classrooms that intentionally promote a love of learning, positive self-image, and pro-social behavior that values the perceptions, thoughts and emotions of our youngest students. Through humor and relatable stories, Teach the Whole Preschooler provides new ideas, helpful hints, and strategies for a more effective experience for teachers, students, and parents.