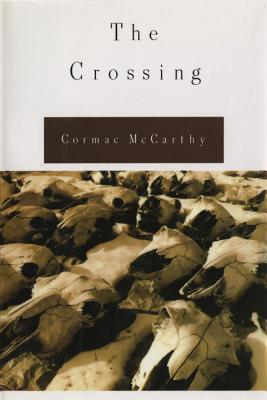 The Crossing (Hardcover)
Knopf, 9780394574752, 432pp.
Publication Date: June 7, 1994
* Individual store prices may vary.
or
Not Currently Available for Direct Purchase
Description
Following All the Pretty Horses in Cormac McCarthy's Border Trilogy is a novel whose force of language is matched only by its breadth of experience and depth of thought. In the bootheel of New Mexico hard on the frontier, Billy and Boyd Parham are just boys in the years before the Second World War, but on the cusp of unimaginable events. First comes a trespassing Indian and the dream of wolves running wild amongst the cattle lately brought onto the plain by settlers -- this when all the wisdom of trappers has disappeared along with the trappers themselves. And so Billy sets forth at the age of sixteen on an unwitting journey into the souls of boys and animals and men. Having trapped a she-wolf he would restore to the mountains of Mexico, he is long gone and returns to find everything he left behind transformed utterly in his absence. Except his kid brother, Boyd, with whom he strikes out yet again to reclaim what is theirs thus crossing into "that antique gaze from whence there could be no way back forever." An essential novel by any measure, The Crossing is luminous and appalling, a book that touches, stops, and starts the heart and mind at once. From the Trade Paperback edition.
About the Author
Cormac McCarthy was born in Rhode Island in1933 and spent most of his childhood near Knoxville, Tennessee. He served in the U.S. Air Force and later studied at the University of Tennessee. In 1976 he moved to El Paso, Texas, where he lives today. McCarthy's fiction parallels his movement from the Southeast to the West--the first four novels being set in Tennessee, the last three in the Southwest and Mexico. The Orchard Keeper (1965) won the Faulkner Award for a first novel; it was followed by Outer Dark (1968), Child of God (1973), Suttree (1979), Blood Meridian (1985), and All the Pretty Horses, which won both the National Book Critics Circle Award and the National Book Award for fiction in 1992. The Crossing is his seventh novel and the second in McCarthy's Border Trilogy. From the Trade Paperback edition.
Advertisement