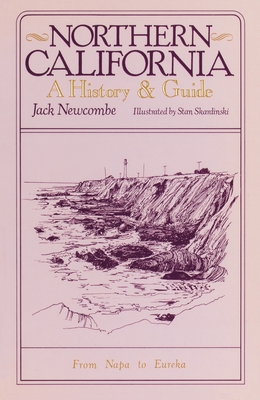 Northern California: A History and Guide - From Napa to Eureka (Paperback)
A History and Guide - From Napa to Eureka
Random House, 9780394729886, 224pp.
Publication Date: January 1, 1986
Description
"The landscape of monotony is elsewhere," Jack Newcombe writes, and the routes he traces through the vineyards, towns, and parkland of northern California--along with the variegated pleasures to be explored en route--bear the proof:
- Mud baths and wine tasting in Calistoga
- A view from the top at Mt. St. Helena
- Wine touring, the slow and selective way, in the Napa and Sonoma valleys
- "A Beer Experience" in Petaluma, and a dining treat at the New Boonvile Hotel
- Whale watching on the Sonoma and Mendocino coasts
- Walking the redwood forest trails
- Finishing fleets and Victorian mansions in Eureka
These attractions and more--and the colorful past that gave rise to them--are presented in Northern California: A History & Guide, an exciting, indispensable travel companion for a most spectacular region.
Advertisement