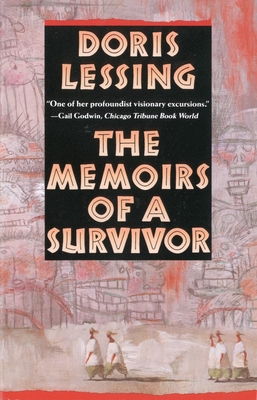 The Memoirs of a Survivor (Paperback)
Vintage Books USA, 9780394757599, 213pp.
Publication Date: April 12, 1988
Description
In a beleaguered city where rats and roving gangs terrorize the streets, where government has broken down and meaningless violence holds sway, a woman -- middle-aged and middle-class -- is brought a twelve-year-old girl and told that it is her responsibility to raise the child. This book, which the author has called -an attempt at autobiography,- is that woman's journal -- a glimpse of a future only slightly more horrendous than our present, and of the forces that alone can save us from total destruction.
About the Author
Doris Lessing was born of British parents in Persia, in 1919, and moved with her family to Southern Rhodesia when she was five years old. She went to England in 1949 and has lived there ever since. She is the author of more than thirty books--novels, stories, reportage, poems, and plays. In 2007, she was awarded the Nobel Prize in Literature.
Praise For The Memoirs of a Survivor…
"One of her profoundest visionary excursions." --Gail Godwin, Chicago Tribune Book World

"An extraordinary and compelling meditation about the enduring need for loyalty, love and responsibility." --Time

"A brilliant fable." --Maureen Howard, front page, The New York Times Book Review

"Doris Lessing again presents herself as one of the most intelligent of all modern novelists." --Philadelphia Bulletin

"The most fluid and suggestive of all her books." --St. Louis Post-Dispatch

"A short, easily read novel...part science fiction and part 19th-century realism, its effect is profoundly affecting and mystical... especially moving for those who have responded to Lessing's previous work." --Houston Chronicle

"A major work, one that well proves her vigor, originality and importance as a novelist." --Cleveland Free Press
Advertisement