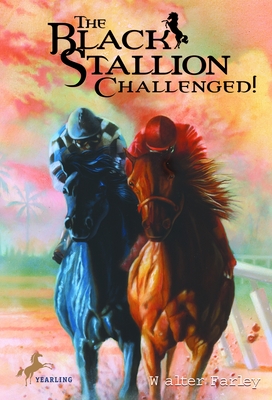 The Black Stallion Challenged! (Paperback)
Yearling Books, 9780394843711, 240pp.
Publication Date: March 12, 1980
Description
The Black Stallion is the fastest horse in America and he and his jockey, Alec Ramsay, are training for a big race. Suddenly there comes a new challenger: Flame! An unproven racer, the Island Stallion can run like the wind and his jockey, Steve Duncan, knows that Flame will give the Black the race of his life. But what neither Steve nor Alec know, is that these two stallions have met before, and they hate each other.
About the Author
Walter Farley's first book, The Black Stallion, was an instant hit when it appeared in 1941. Mr. Farley went on to write thirty-three other enormously popular books about the Black Stallion and other horses which were published in more than twenty countries. He died in 1989, shortly before the publication of his last novel, The Young Black Stallion, written with his son Steven.
Advertisement