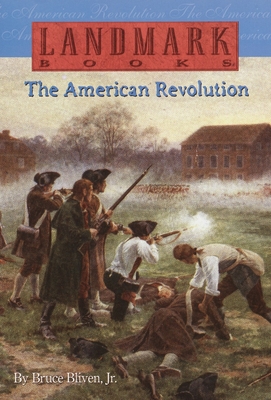 The American Revolution (Paperback)
Random House Books for Young Readers, 9780394846965, 160pp.
Publication Date: February 12, 1981
Description
In the American colonies of the 1770s, people were fed up with British laws. Local farmers and tradesmen secretly formed a militia. In 1775, when the British marched into Lexington and Concord, Massachusetts, the Americans were ready. From that first battle to the final showdown at Yorktown, the Americans fought against tremendous odds. The British army was bigger and better trained. Food and guns were scarce. But George Washington's ragged army fought for and won the freedom and independence we cherish to this day.Illustrated with black-and-white photographs, the tale of our country's fight for independence is brought to life in fast-moving, dramatic detail.
About the Author
Bruce Bliven Jr. was a prolific writer of books and articles. A graduate of Harvard and a veteran of World War II, he wrote for The New Yorker, the New York Post, and the Manchester Guardian. His books include The American Revolution and The Story of D-Day. He died in 2002.
Advertisement