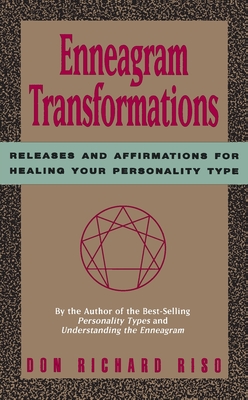 Enneagram Transformations (Paperback)
Mariner Books, 9780395657867, 144pp.
Publication Date: January 29, 1993
* Individual store prices may vary.
Description
Enneagram Transformations is a groundbreaking contribution to the self-help field. Riso offers readers the opportunity to take a psychological inventory of inner strengths that can be invaluable for self-development and all forms of recovery.
About the Author
Don Richard Riso, M.A. is the foremost writer and developer of the Enneagram in the world today. The most-published and best-selling author in the field, he is an internatioinally recognized authority on the subject. He is the president of Enneagram Personality Types, Inc., and founder of The Enneagram Institute. He has been teaching the Enneagram for more than twenty years, pioneering a revolutionary new approach to ego psychology through his 1977 discovery of the Levels of Development. His four best-selling books are available in British, German, Italian, Japanese, Chinese, Korean, Spanish, and French editions. Mr. Riso was a Jesuit for thirteen years, holds degrees in English and philosophy, was elected to the Jesuit Honor Society, Alpha Sigma Nu, and was a Ford Foundation Fellow at Stanford University in communications (social psychology).