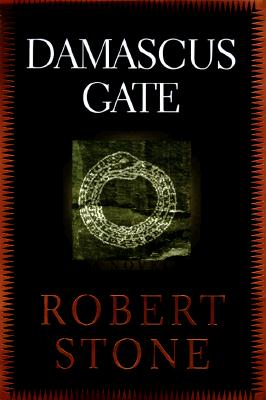 Damascus Gate (Hardcover)
Houghton Mifflin Harcourt, 9780395665695, 512pp.
Publication Date: May 1, 1998
Other Editions of This Title:
Paperback (5/4/1999)
* Individual store prices may vary.
Description
With soaring vision and profound intelligence, Robert Stone has written a harrowing, breathtaking novel about our desperate search, at any price, for the consolation of redemption - and about the people who are all too willing to provide it. A violent confrontation in the Gaza Strip, a mind-altering pilgrimage, a race through riot-filled Jerusalem streets, a cat-and-mouse game in an underground maze, a desperate attempt to prevent a bomb from detonating beneath the Temple Mount - Damascus Gate is an exhilarating journey through the moral and religious ambiguities that haunt the holiest of cities and its seekers, cynics, hustlers, and madmen. Set in Jerusalem, where violence, ecstasy, heresy, and salvation are all to be found, Damascus Gate is simultaneously the story of a man's search for truth - or some version of it - and the story of a city where sanity is casually traded for faith.
Praise For Damascus Gate…
"But while the religious quests of Stone's characters help drive his story, the novel is ultimately concerned less with metaphysics and cosmic order than with the earthly realm of politics and the human craving for certainty. The characters in Damascus Gate may be "God- struck," they may dream insistently of a better world, but like so many Stone characters, they end up captives of history and their own very human illusions." The New York Times

"Heavy as a marble tablet, it delivers revelations about character and culture in the way that only a dense, textured novel can.... Precise and passionate, Damascus Gate is a stunning achievement." The Philadelphia Inquirer

"Damascus Gate asks enormous questions about cosmic truth--and its effect on those who think they own it--with intensity, intellectual rigor and abiding morality." The San Francisco Chronicle

"The writing, often dense with metaphor and landscape, is powerful, and the result is a pulsing, profound novel...." Entertainment Weekly
or
Not Currently Available for Direct Purchase