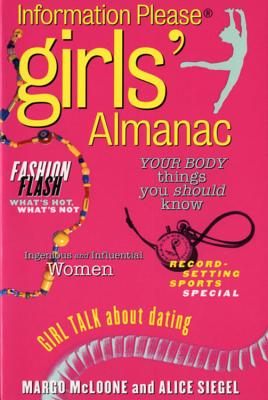 The Information Please Girls' Almanac
Paperback

* Individual store prices may vary.
Description
By the same teacher-authors of the best-selling Information Please Kid's Almanac. Hundreds of fabulous illustrations, charts, and graphs.; Hundreds of interesting sidebars filled with facts and trivia.; Thumb tabs and chapter symbols for quick access to the facts.; Eleven chapters cover women's achievements, prizes and record-setting through history, female body and health issues, international dating and marriage customs, fashion trends, and more. The newest addition to the Information Please family is sure to be a huge hit among girls aged eight to fourteen who have a variety of interests. The eleven chapters of heavily illustrated and engagingly designed material explore women's achievements (in sports, science, the fine arts, entertainment, government, business, and more), fashion trends, and dating customs around the world, and cater to a young girl's need for specific body and health information. At once informative and inspirational, The Information Please Girls' Almanac is a bo
Clarion Books, 9780395694589, 240pp.
Publication Date: April 29, 1995