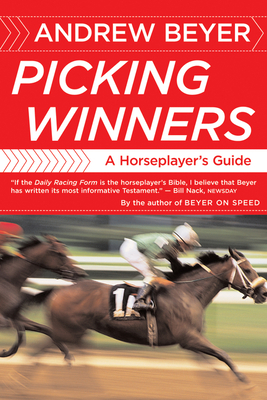 Picking Winners (Paperback)
A Horseplayer's Guide
Mariner Books, 9780395701324, 240pp.
Publication Date: May 6, 1994
* Individual store prices may vary.
Description
A classic guide to handicap strategies in the field of thoroughbred racing
Just as football evolved with the introduction of the forward pass and basketball with the development of the jump shot, so too was handicapping forever changed by the use of speed figures—and it all started with Andrew Beyer. With a foreword discussing the changes that have swept horse racing since the book's original publication in 1975, Picking Winners is essential reading both for serious horseplayers and curious amateurs.
About the Author
ANDREW BEYER thoroughly revolutionized handicapping when he created his "Beyer Speed Figures," a measure of how fast a horse has run in a given race, and an indispensable tool for horseplayers. Making the necessary calculations to develop a set of figures for each horse in each race was too time-consuming for most horseplayers, so in 1992 the Daily Racing Form commissioned Beyer and his associates to provide his speed figures for every horse competing in North America. Beyer has been a columnist for the Washington Post since 1978, and contributes regularly to the Daily Racing Form. He is considered one of the leading experts on horse racing.