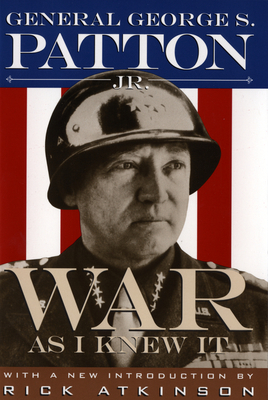 War As I Knew It
Paperback

* Individual store prices may vary.
Description
A classic of American military history first published in 1947, War as I Knew It is the captivating memoir of George S. Patton, Jr., the legendary general, incendiary warrior, and unparalled tactician of World War II.Drawing from General Patton's vivid memories of battle and his detailed diaries, covering the moment the Third Army exploded onto the Brittany Peninsula to the final Allied casualty report, this narrative presents a grueling, human account of daily combat and heroic feats ??—?? including a riveting look at the Battle of the Bulge. Patton's letters from earlier military campaigns in North Africa and Sicily, complemented by a powerful retrospective of his guiding philosophies, further reveal a man of uncompromising will and uncommon character. War As I Knew It presents a fascinating portrait of the full-of-vinegar, controversial commander."Few military figures in American history have laid siege to the public imagination more relentlessly than George S. Patton, Jr...His name still evokes the dash and brio of a cavalry charge."??—??from the Introduction by Pulitzer Prize-Winning Author Rick Atkinson
Mariner Books, 9780395735299, 448pp.
Publication Date: May 8, 1995
About the Author
George Smith Patton, Jr., 1885-1945, served as Pershing's aide in Mexico in 1916, rose from captain to major general between the world wars, and headed the illustrious Third Army in World War II.

Rick Atkinson won a Pulitzer Prize in 1983 for a series of articles on West Point's Class of 1966, which later became the basis for his best-selling book The Long Gray Line. A veteran staff reporter for the Washington Post, he wrote the Post's lead stories during the Gulf War.