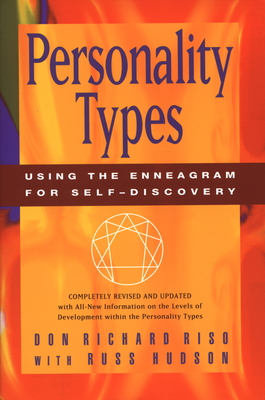 Personality Types (Paperback)
Using the Enneagram for Self-Discovery
Mariner Books, 9780395798676, 544pp.
Publication Date: October 29, 1996
Other Editions of This Title:
Compact Disc (12/14/2017)
MP3 CD (12/14/2017)
* Individual store prices may vary.
Description
" The Enneagram is an extraordinary framework for understanding more about ourselves. No matter from which point of view we approach it, we discover fresh conjunctions of new and old ideas." So writes Don Riso in this expanded edition of his classic interpretation of the Enneagram, the ancient psychological system used to understand the human personality. In addition to updating the descriptions of the nine personality types, Personality Types, Revised greatly expands the accompanying guidelines and, for the first time, uncovers the Core Dynamics, or Levels of Development, within each type. This skeletal system provides far more information about the inner tension and movements of the nine personalities than has previously been published. This increased specificity will allow therapists, social workers, personnel managers, students of the Enneagram, and general readers alike to use it with much greater precision as they unlock the secrets of self-understanding, and thus self-transformation.
About the Author
Don Richard Riso, M.A. is the foremost writer and developer of the Enneagram in the world today. The most-published and best-selling author in the field, he is an internatioinally recognized authority on the subject. He is the president of Enneagram Personality Types, Inc., and founder of The Enneagram Institute. He has been teaching the Enneagram for more than twenty years, pioneering a revolutionary new approach to ego psychology through his 1977 discovery of the Levels of Development. His four best-selling books are available in British, German, Italian, Japanese, Chinese, Korean, Spanish, and French editions. Mr. Riso was a Jesuit for thirteen years, holds degrees in English and philosophy, was elected to the Jesuit Honor Society, Alpha Sigma Nu, and was a Ford Foundation Fellow at Stanford University in communications (social psychology).