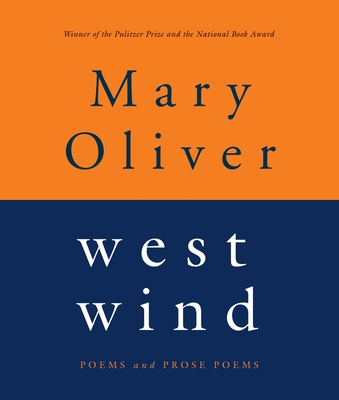 West Wind (Paperback)
Poems and Prose Poems
Mariner Books, 9780395850855, 80pp.
Publication Date: April 7, 1998
* Individual store prices may vary.
Description
The New York Times has called Mary Oliver's poems "thoroughly convincing - as genuine, moving, and implausible as the first caressing breeze of spring." In this stunning collection of forty poems - nineteen previously unpublished - she writes of nature and love, of the way they transform over time. And the way they remain constant. And what did you think love would be like? A summer day? The brambles in their places, and the long stretches of mud? Flowers in every field, in every garden, with their soft beaks and their pastel shoulders? On one street after another, the litter ticks in the gutter. In one room after another, the lovers meet, quarrel, sicken, break apart, cry out. One or two leap from windows. Most simply lean, exhausted, their thin arms on the sill. They have done all they could. The golden eagle, that lives not far from here, has perhaps a thousand tiny feathers flowing from the back of its head, each one shaped like an infinitely small but perfect spear.
About the Author
Best-selling poet Mary Oliver's works include Red Bird,Our World, Thirst, and Blue Iris. She has also published several books of prose, including Rules for the Dance and Long Life. 
 
Praise For West Wind: Poems and Prose Poems…
"From the chaos of the world, her poems distill what it means to be human and what is worthwhile about life." Library Journal