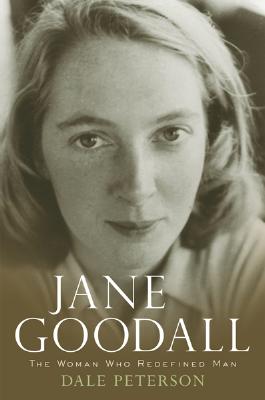 Jane Goodall (Hardcover)
The Woman Who Redefined Man
Houghton Mifflin Harcourt, 9780395854051, 752pp.
Publication Date: November 15, 2006
Other Editions of This Title:
Paperback (4/10/2008)
* Individual store prices may vary.
Description
When Louis Leakey first heard about Jane Goodall's discovery that chimps fashion and use tools, he sent her a telegram: "Now we must redefine tool, redefine man, or accept chimpanzees as human."

But when Goodall first presented her discoveries at a scientific conference, she was ridiculed by the powerful chairman, who warned one of his distinguished colleagues not to be misled by her "glamour." She was too young, too blond, too pretty to be a serious scientist, and worse yet, she still had virtually no formal scientific training. She had been a secretarial school graduate whom Leakey had sent out to study chimps only when he couldn't find anyone better qualified to take the job. And he couldn't tell her what to do once she was in the field— nobody could—because no one before had made such an intensive and long-term study of wild apes.

Dale Peterson shows clearly and convincingly how truly remarkable Goodall's accomplishments were and how unlikely it is that anyone else could have duplicated them. Peterson details not only how Jane Goodall revolutionized the study of primates, our closest relatives, but how she helped set radically new standards and a new intellectual style in the study of animal behavior. And he reveals the very private quest that led to another sharp turn in her life, from scientist to activist.
About the Author
Dale Peterson is the coauthor with Jane Goodall of Visions of Caliban (a New York Times Notable Book and a Library Journal Best Book) and the editor of her two books of letters, Africa in My Blood and Beyond Innocence. His other books include The Deluge and the Ark, Chimpanzee Travels, Storyville USA, Eating Apes, and (with Richard Wrangham) Demonic Males. They have been distinguished as an Economist Best Book, a Discover Top Science Book, a Bloomsbury Review Editor's Favorite, a Village Voice Best Book, and a finalist for the PEN New England Award and the Sir Peter Kent Conservation Book Prize in England. He resides in Massachusetts.
Praise For Jane Goodall: The Woman Who Redefined Man…
[T]his book captures the spirit of a remarkable woman in science.
Library Journal Starred

A loving depiction of a remarkable woman who charmed the world as much as it captivated her. Kirkus Reviews, Starred

Peterson vividly and significantly enriches our understanding of Goodall as a scientist, spiritual thinker, and humanist.
Booklist, ALA, Starred Review

Biography of a most impressive primate.
The San Diego Union-Tribune
or
Not Currently Available for Direct Purchase