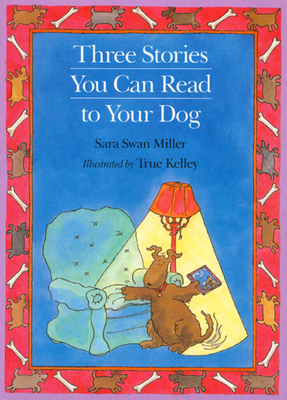 Three Stories You Can Read to Your Dog (Paperback)
Houghton Mifflin, 9780395861356, 48pp.
Publication Date: August 25, 1997
Description
Does your dog sleep a lot? Maybe he or she is bored. Why not try reading these three stories to your dog? Accompanied by lively illustrations, they are all about the things dogs understand best -- burglars, bones, and running free.
Praise For Three Stories You Can Read to Your Dog…
"Written at a level somewhere between an easy reader and a beginning chapter book, this sly, silly book has flashes of humor that an adult might appreciate best. Still, any kid who owns a dog will recognize his or her lovable pet in these three short stories ostensibly told to the mutt himself. All the stories feature the same goofy-looking dog. The first vignette spoofs how dogs go crazy barking every time someone knocks at the door. In the second, the dog buries a bone and then goes crazy, digging dozens of holes trying, without success, to find it. Finally, it settles for a dog biscuit: "You ate up the biscuit. You felt nice and full. You forgot all about the bone." In the third story, the dog turns into "Wild Dog," chasing cars and squirrels with equal success--none. The watercolor art is clever and full of vigor, bringing to life those slobbering, sweet animals that are totally dog." Booklist, ALA

"Humans will find these selections entertaining even without a hound present -- but it's always nice to share." Publishers Weekly
Advertisement