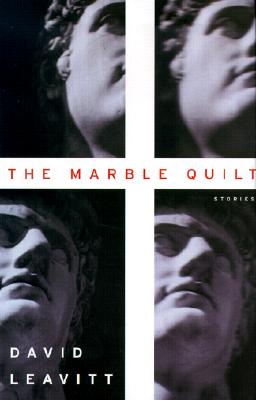 The Marble Quilt
Hardcover

* Individual store prices may vary.
Description
In these nine masterly stories, David Leavitt surveys the complicated politics of human relationships in families and communities, in the present day and over the course of the last century. A "wizard at blending levity and pathos" (Chicago Tribune), Leavitt displays here his characteristic grace and intelligence, as well as his remarkable candor and wit.
Here are stories that range in form from a historical survey to a police interrogation to an e-mail exchange. In "The Infection Scene," a young man's determined effort to contract HIV is juxtaposed with an account of the early life of Lord Alfred Douglas. In the title story, an expatriate tries to make sense of his ex-partner's senseless murder. In "Crossing St. Gotthard," the members of an American family traveling in Europe at the turn of the twentieth century find themselves confronting their own mortality as they plunge into a train tunnel in Switzerland. And in "Black Box," the partner of a man killed in a plane crash is drawn into an unholy alliance with a fellow "crash widow." Moving from Rome to San Francisco to Florida, from fin-de-siccle London to Hollywood in the early 1960s, these stories showcase the agility and sensitivity that have earned David Leavitt his reputation as one of the most innovative voices in contemporary short fiction.
Houghton Mifflin Harcourt, 9780395902448, 256pp.
Publication Date: September 1, 2001
or
Not Currently Available for Direct Purchase