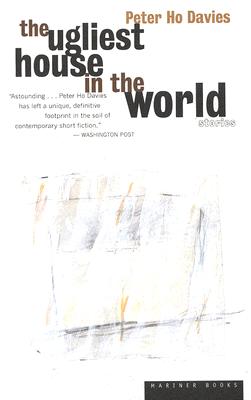 The Ugliest House in the World (Paperback)
Stories
Mariner Books, 9780395924808, 240pp.
Publication Date: November 4, 1998
* Individual store prices may vary.
Description
Peter Ho Davies is a young writer of unusually worldly perspective. Born in Britain to Welsh and Chinese parents, he writes stories that not only reflect his multinational heritage, but delight in odd juxtapositions. In tales that travel from Coventry to Kuala Lumpur, from the past to the present, and from hilarity to tragedy, American bandits herd ostriches in Patagonia, British soldiers confront Zulus in Natal, and John Wayne leads the way for local revolutionaries in Southeast Asia. These are stories in which small lives are affected by consequential events. In "A Union," a prolonged strike at a Welsh slate quarry plays mystifying tricks of time on a couple expecting a baby. In "The Silver Screen," ragtag rebels join a communist revolution with all the flair of the Keystone Kops. In the heartbreaking title story, a rural community in North Wales copes with the accidental death of a child and learns the reaches of guilt. With their deep vein of humanism and pointed humor, the stories
About the Author
PETER HO DAVIES is on the faculty of the graduate program in creative writing at the University of Michigan. His debut collection, The Ugliest House in the World, won the John Llewellyn Rhys and PEN/Macmillan awards in Britain. His second collection, Equal Love, was hailed by the New York Times Book Review for its "stories as deep and clear as myth." It was a finalist for the Los Angeles Times Book Prize and a New York Times Notable Book. In 2003 Davies was named among the "Best of Young British Novelists" by Granta. The Welsh Girl was his first novel and his second, The Fortunes, was published in September 2016. The son of a Welsh father and Chinese mother, Davies was raised in England and spent his summers in Wales.
Praise For The Ugliest House in the World: Stories…
"The eight stories in this first collection from British-born Oregonian Davies promise to keep you on your toes. They start benignly, often comically, but inevitably there comes a moment when, with the briefest of phrases, Davies startles the reader with a sudden turn down some melancholy and treacherous path." Publishers Weekly

"Rarely have ordinary mortals been so affectionately portrayed as they stumble into the jaws of history and cultural collision. Davies is a writer to behold with real pleasure." - Gish Jen