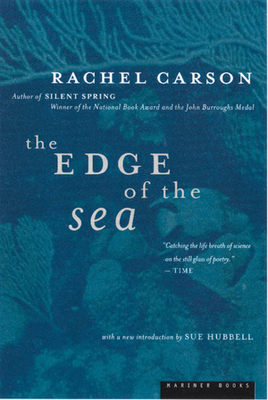 The Edge of the Sea (Paperback)
Mariner Books, 9780395924969, 304pp.
Publication Date: October 15, 1998
* Individual store prices may vary.
Description
"The edge of the sea is a strange and beautiful place." A book to be read for pleasure as well as a practical identification guide, The Edge of the Sea introduces a world of teeming life where the sea meets the land. A new generation of readers is discovering why Rachel Carson's books have become cornerstones of the environmental and conservation movements. New introduction by Sue Hubbell. (A Mariner Reissue)
About the Author
Rachel Carson (1907–1964) spent most of her professional life as a marine biologist with the U.S. Fish and Wildlife Service. By the late 1950s, she had written three lyrical, popular books about the sea, including the best-selling The Sea Around Us, and had become the most respected science writer in America. She completed Silent Spring against formidable personal odds, and with it shaped a powerful social movement that has altered the course of history.
Sue Hubbell was the author of eight books, including A Country Year and New York Times Notable Book A Book of Bees. She wrote for the New Yorker, the St. Louis Post-Dispatch, Smithsonian, and Time, and was a frequent contributor to the "Hers" column of the New York Times. 
Praise For The Edge of the Sea…
"A brilliantly written argument that changed the course of history." - Vice President Al Gore

"Catching the life breath of science on the still glass of poetry." Time Magazine