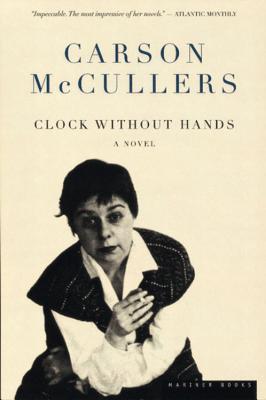 Clock Without Hands (Paperback)
Mariner Books, 9780395929735, 256pp.
Publication Date: September 15, 1998
* Individual store prices may vary.
Description
Set in Georgia on the eve of court-ordered integration, Clock Without Hands contains McCullers's most poignant statement on race, class, and justice. A small-town druggist dying of leukemia calls himself and his community to account in this tale of change and changelessness, of death and the death-in-life that is hate. It is a tale, as McCullers herself wrote, of "response and responsibility--of man toward his own livingness."
About the Author
Carson McCullers (1917-1967) was the author of numerous works of fiction and nonfiction, including The Heart is a Lonely Hunter, The Member of the Wedding, Reflections in a Golden Eye, and Clock Without Hands. Born in Columbus, Georgia, on February 19, 1917, she became a promising pianist and enrolled in the Juilliard School of Music in New York when she was seventeen, but lacking money for tuition, she never attended classes. Instead she studied writing at Columbia University, which ultimately led to The Heart Is a Lonely Hunter, the novel that made her an overnight literary sensation. On September 29, 1967, at age fifty, she died in Nyack, New York, where she is buried.