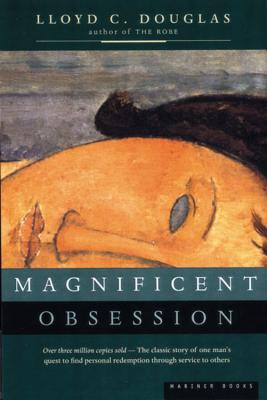 Magnificent Obsession (Paperback)
Mariner Books, 9780395957745, 336pp.
Publication Date: April 7, 1999
* Individual store prices may vary.
Description
When Robert Merrick's life is saved at the expense of the life of an eccentric but adored surgeon, the carefree playboy is forced to reevaluate his own path. Merrick embarks on a course of anonymous philanthropy, inspired by reading the doctor's private papers. An engaging and dramatic story of personal redemption and private sacrifice, this spiritual tale has served as an inspiration for both the stage and screen.
About the Author
Lloyd Cassel Douglas (1877-1951) began his writing career in midlife, after working for many years as a minister. He gained international fame with his novels Magnificent Obsession 91929) and The Robe (1942).