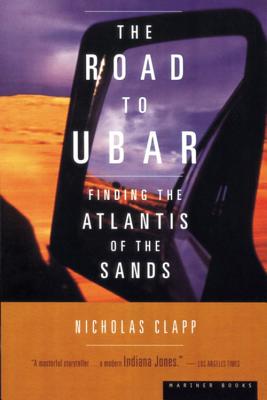 The Road to Ubar
Finding the Atlantis of the Sands
Paperback

* Individual store prices may vary.
Description
No one thought that Ubar, the most fabled city of ancient Arabia, would ever be found-if it even existed. Buried in the desert without a trace, it had become known as "the Atlantis of the Sands." Many had searched for Ubar, including Lawrence of Arabia. Then in the 1980s, Nicholas Clapp, a documentary filmmaker and amateur archaeologist, stumbled on the legend of the lost city while poring over historical manuscripts. Filled with overwhelming curiosity, he led two expeditions to Arabia with a team that included space scientists and geologists. The discovery of Ubar was front-page news across the world and was heralded by Time as one of three major scientific events of the year.
Mariner Books, 9780395957868, 352pp.
Publication Date: June 16, 1999
About the Author
Nicholas Clapp, a noted documentary filmmaker, has lectured at Brown University, the University of California at Los Angeles, California Institute of Technology, the National Georgraphic Society, and the Goddard Space Center. Clapp lives in Los Angeles, California.