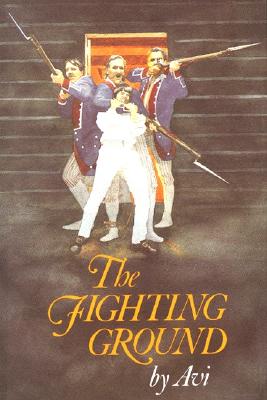 The Fighting Ground (Hardcover)
HarperCollins Publishers, 9780397320745, 160pp.
Publication Date: April 25, 1984
* Individual store prices may vary.
or
Not Currently Available for Direct Purchase
Description
April 3, 1778. America is caught up in the Revolutionary War. On this warm spring morning, not far from Trenton, New Jersey, a 13-year-old boy and his father are quietly tilling the sod on their farm. But the boy can think of only one thing: He wants to fight. He knows how to use a gun-why won't his father let him go?
Unexpectedly, the quiet is cut by the sound of a bell-an alarm ringing from the nearby tavern. Jonathan is sent to find out what the trouble is. What he finds in the next twenty-four hours, when he does fight and is taken prisoner by three Hessian soldiers, changes his understanding of war and life forever. The real war, he discovers, is being fought within himself.
This swiftly paced adventure story of a battle-within-a-battle is told by Avi in stark detail, with vivid historical settings and breathtaking action.
Notable Children's Books of 1984 (ALA)
1984 Best Books for Young Adults (ALA)
Notable 1984 Children's Trade Books in Social Studies (NCSS/CBC)
1984 Scott O'Dell Award for Historical Fiction for Children
Children's Books of 1984 (Library of Congress)
1985 Jefferson Cup Award (Virgina Library Association)
Advertisement