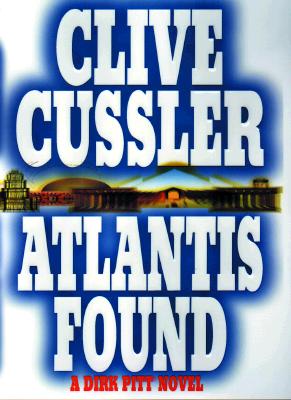 Atlantis Found (Hardcover)
Putnam Adult, 9780399145889, 534pp.
Publication Date: December 6, 1999
* Individual store prices may vary.
Description
Pitt helps out a team of anthropologists trapped in an old Colorado mine who have stumbled upon a room filled with ancient writing and a gleaming black obsidian skull. A similar skull was recovered from the wreck of a boat a hundred and fifty years old. This is only the beginning of the discoveries of hidden chambers in different parts of the world -- and of a long-lost city in the Antarctic -- that are determined to be remnants of the fabled civilization of Atlantis. And they have a warning to give. The same cornet that destroyed their civilization had a twin -- and it may be heading for Earth now. At least, that's what a highly secret clan bent on establishing the Fourth Reich seems to be counting on. Its members have built three floating palaces, on which they plan to ride out the coming catastrophe, and then eventually establish a new world order. But is the comet for real? Or are these people using the Atlantis knowledge to concoct a different kind of catastrophe -- but one just as devastating for the people of the Earth? It is only after an extraordinary battle on the Antarctic ice that the truth at last becomes clear.

About the Author
Clive Cussler is the author of many "New York Times" bestsellers, most recently "The Spy" and "Lost Empire." He lives in Arizona.
or
Not Currently Available for Direct Purchase