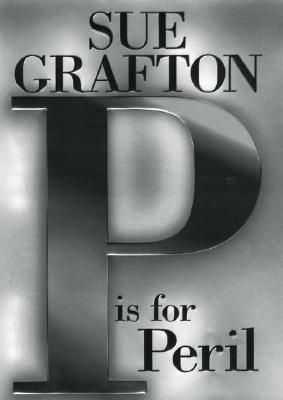 P Is for Peril (Hardcover)
A Marian Wood Book/Putnam, 9780399147197, 304pp.
Publication Date: June 4, 2001
* Individual store prices may vary.
Description
She's every lover's feisty girlfriend.
She's every father's courageous daughter.
She's every woman's tough, vulnerable, and spirited alter ego.
She's Kinsey Millhone, familiar to millions of readers around the globe, and she's back in full stride in P is for Peril, her latest venture into the darker side of the human soul. Mordant, mocking, and deceptively low-key, hers is a voice we know we can trust, from a character we've come to love.
Through fifteen novels, Sue Grafton has gone from strength to strength, never writing the same book twice. So it's no surprise that she has taken on new territory in her sixteenth, this time entering the world of noir. It's a world cast in shades of black amid shafts of steel and silver, a shadow land in which the mysterious disappearance of a prominent physician leads Kinsey into a danger-filled maze of duplicity and double-dealing as she taps into the intricacies of a cunning Medicare fraud.
P is for Peril the novel in which Millhone stakes her life on a thin thread of intuition because the facts glint elusively out of reach and only guesses offer any shot at the truth.
"Unlike many detective series, Grafton's seems only to get better each time out," wrote Entertainment Weekly, and P is for Peril is a case in point. Pushing herself, reaching further with each new book, Sue Grafton delivers every time.
About the Author
New York Times bestselling author Sue Grafton is published in 28 countries and 26 languagesincluding Estonian, Bulgarian, and Indonesian. Books in her alphabet series, begun in 1982, are international bestsellers with readership in the millions. And like Raymond Chandler, Ross Macdonald, Robert Parker, and John D. MacDonaldthe best of her breedSue Grafton has earned new respect for the mystery form. Her readers appreciate her buoyant style, her eye for detail, her deft hand with character, her acute social observances, and her abundant storytelling talents.Sue divides her time between Montecito, California and Louisville, Kentucky, where she was born and raised. She has three children and two grandchildren. Grafton has been married to Steve Humphrey for more than twenty years. She loves cats, gardens, and good cuisine."
or
Not Currently Available for Direct Purchase