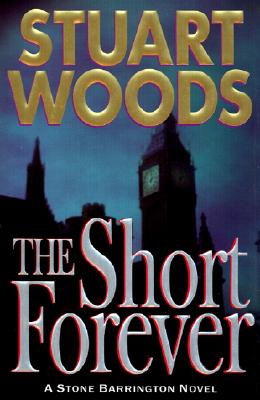 The Short Forever (Hardcover)
Putnam Adult, 9780399148682, 336pp.
Publication Date: April 15, 2002
* Individual store prices may vary.
Description
Cop-turned-investigator Stone Barrington returns in his eighth adventure, following his biggest New York Times bestseller yet, last season's Cold Paradise. In The Short Forever, the unflappable Stone comes face to face with two men whose lives are wrapped in shadows and lies -- and who both still feel a sting of betrayal they can never forget.
Stone's new client, John Bartholomew, asks him to fly to London in search of a young woman whom he suspects has taken up with a mysterious character. Bartholomew asks Stone to see what he can find to discredit the man, Cabot, which seems a simple enough task, and Stone is eager to spend time in London and with his friend Sarah Buckminster. What Stone finds is more bizarre than he had expected. The woman in question isn't related to Bartholomew in quite the way he had implied. And it appears that Bartholomew and Cabot, who once worked together on a secretive assignment, now have very different versions of what went wrong. When Stone himself is implicated in a shocking double murder, he and his partner, Dino, know they have stepped into a strange case unlike any other.

or
Not Currently Available for Direct Purchase