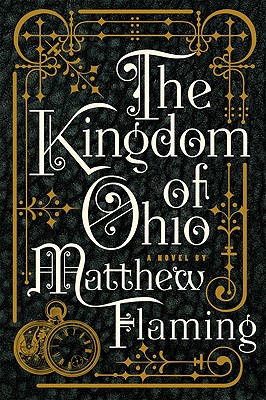 The Kingdom of Ohio (Hardcover)
Amy Einhorn Books/Putnam, 9780399155604, 336pp.
Publication Date: December 31, 2009
Other Editions of This Title:
Digital Audiobook (1/1/2010)
Paperback (12/7/2010)
Compact Disc (12/1/2009)
MP3 CD (12/1/2009)
Compact Disc (12/1/2009)
* Individual store prices may vary.
February 2010 Indie Next List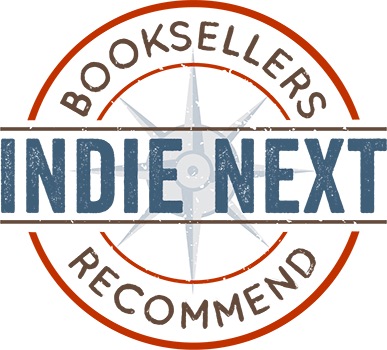 "Peter Force is in New York City in the early 1900s, working underground to dig subway tunnels. When he meets a beautiful woman with a fantastic story -- and through her meets J.P. Morgan, Thomas Edison, Nikola Tesla -- he begins a quest to discover if travel to another world is possible. Get ready to be transported through time yourself as you read this book."
— Beth Carpenter, The Country Bookshop, Southern Pines, NC
View the List
Description
An incredibly original, intelligent novel?a love story set against New York City at the dawn of the mechanical age, featuring Nikola Tesla, Thomas Edison, and J. P. Morgan.
After discovering an old photograph, an elderly antiques dealer living in present-day Los Angeles is forced to revisit the history he has struggled to deny. The photograph depicts a man and a woman. The man is Peter Force, a young frontier adventurer who comes to New York City in 1901 and quickly lands a job digging the first subway tunnels beneath the metropolis. The woman is Cheri- Anne Toledo, a beautiful mathematical prodigy whose memories appear to come from another world. They meet seemingly by chance, and initially Peter dismisses her as crazy. But as they are drawn into a tangle of overlapping intrigues, Peter must reexamine Cheri-Anne's fantastic story. Could it be that she is telling the truth and that she has stumbled onto the most dangerous secret imaginable: the key to traveling through time?
Set against the mazelike streets of New York at the dawn of the mechanical age, Peter and Cheri-Anne find themselves wrestling with the nature of history, technology, and the unfolding of time itself.
Praise For The Kingdom of Ohio…
Men ahead of their time wrestle with the fabric of the universe.

Flaming's debut ushers into a mystifying world, but its intriguing premise and inherent mystery are impossible to resist. Marrying poetic prose with hints of steampunk aesthetics to an arcane, time-wrenching plot that includes a healthy dose of wistful romance, the author unleashes an absorbing adventure about warring scientists, lost princesses and the genius who created modern New York City. In the present day, an aged narrator describes his dogged research into the collision of two unlikely characters. His confession hints at narrative ambiguity ("Telling the story is easy. It's just deciding which parts to include, finding a space to fit them all in, that gives me trouble."), but the author's execution is sure-footed. The story within takes readers back to the turn of the century, as Peter Force arrives in Manhattan just in time to start digging the city's newfangled subway system. Through his young protagonist's eyes, Flaming captures a city on the cusp of technological revolution, as electricity, airships and other marvels make all futures seem possible. Peter's work is interrupted by Cheri-Anne Toldeo, refugee from a mythical Midwestern kingdon founded by a minor European royal. She blames her sudden appearance on the misfire of a device created by Nicola Tesla, the acclaimed "Sorcerer of Electricity", which has sent her quite astray. The fantastic story line that follows revolves around the heated rivalry between Tesla and his rival, genius/patent thief Thomas Edison, who is being backed here by robber baron J.P. Morgan. "Villainy is a complicated thing, Miss Toledo," Morgan says, revealing a plot to gamble against the future. Though not as lush as Kurt Andersen's Heyday (2007), Flaming's wildly inventive fantasy is more fun to read and begs to be followed to its hurtly, heart-rending end.

A marvelous fable about the worlds beneath our feet and the conspiracies that turn our heads.
--Kirkus Review (starred)

"Absorbed by the twists and turns of the story, I felt like applauding every new idea, every conversation, every mystery, and every revelation! A memorable novel that makes me want to read much more of Mr. Flaming!"
-Michael Moorcock

"A beautiful fable about love, time, technology, and the birth of America."
-Robert Anthony Siegel
or
Not Currently Available for Direct Purchase