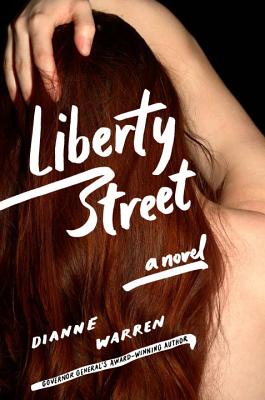 Liberty Street (Hardcover)
A Novel
Marian Wood Books/Putnam, 9780399158018, 384pp.
Publication Date: August 16, 2016
Other Editions of This Title:
Compact Disc (8/16/2016)
MP3 CD (8/16/2016)
* Individual store prices may vary.
Description
A deeply affecting novel about the truths we avoid and the bad choices that come back to haunt us.
 
Gridlocked in the churchyard of a small Irish town, the traffic frozen in place for a funeral, Frances Moon pauses long enough to make a confession to Ian, her partner of nearly twenty years. The next morning, she finds he has left her. Unsure what else to do, Frances sets out for Elliot, the small town in western Canada where she grew up.
            As the perspective shifts backward, cruel students and unsympathetic teachers await a young Frances beyond the borders of her family's quiet farm. Curious, imaginative, and lost, she finds comfort in two outsiders, the troubled local boy, Dooley Sullivan, and a decorated Native American World War Two veteran named Silas Chance. But ever present, splitting the narrative apart, is a small town that will close ranks, turning a blind eye when one of them is killed.
            The crime, itself, and the denial that follows, takes both Silas and Dooley from Frances in different ways. By high school, she's become the girl most likely to disappoint, and at eighteen is already headed toward a disastrous marriage. Even after she shakes off the dust of the town and flees her husband, even as she builds a new life, she buries her past so deeply that she believes she has lost it. Until one day in an Irish churchyard, it all comes sweeping back. And so begins an unforgettable novel of lost souls and second acts.
About the Author
Dianne Warren's first novel, Juliet in August (Cool Water in Canada) was long-listed for the Giller Prize and won the prestigious Governor General's Award in 2010. In 2004, a volume of her short fiction won the Marian Engel Award, given by the Writers' Trust of Canada. Warren has lived in Regina in the province of Saskatchewan for most of her life.
Praise For Liberty Street: A Novel…
Praise for Liberty Street

Exquisite…Warren's novel is a thoughtful, intricate tale that builds quietly but strikes hard and fast. — Publishers Weekly

"Liberty Street is an uncommon narrative....Continuity of imagery and character, rather than chronology, assures it all hangs together...Warren's people are so plausible, coming off the page like actors on a stage."  — Literary Review of Canada
 
"Warren weaves the threads of her characters' rural lives together with the skill of an artisan, mesmerizing the reader with each steady pull of the needle until a complex tapestry appears in which we clearly see a picture of our prairie communities, and a reflection of ourselves." —Prairies North magazine
 
"The rich characters...help build an almost epic-like history for the beautifully human and quirky Frances Moon." — Canadian Living
 
"Liberty Street comes with its own playlist... songs that are meant to evoke a certain vision of rural life. Like the songs, Dianne Warren's latest novel, her first since 2010's Governor-General's Literary Award-winning Cool Water, is an exercise in nostalgia." — The Globe and Mail
 
"It's been worth the wait. ...Under Warren's deft hand, Elliot is the kind of universal small town where nothing happens and everything happens... Warren keeps a steady hand on the narrative drive, and her gloriously dry humour and perceptiveness shine throughout." — The Toronto Star


Praise for Juliet in August
 
"In an inspired feat of storytelling, Dianne Warren links the daily lives of a compelling cast of characters in a prairie community in ways that are as heart-true as they are surprising. Warm, witty, and wisely crafted, Juliet in August is a rich and encompassing novel of unforgettable neighbors who become our own." —Ivan Doig, author of The Whistling Season and Last Bus to Wisdom
 
"I was reminded of Carol Shields and the creation of unassuming, matter-of-fact characters who are, in truth, generously complicated. The writing is understated, wry, laconic—as if the place itself could not produce any other kind of story." —David Bergen, Giller Prize winner
 
"An intricately beautiful novel full of the unexpected triumph of ordinary life." —Siobhan Fallon, author of You Know When the Men Are Gone
 
"The characters are as real as the people who live next door, but in these pages Dianne Warren gives us something we can never have with our neighbors—access to their hidden hearts." —Larry Watson, author of Montana 1948
 
"One of those glistening gems: a quiet, beautifully told, richly envisioned novel with characters as real as you and me, going about their daily lives as well as they possibly can." —Minneapolis Star-Tribune
 
"The people of Juliet look backward as well as forward, crane to see not just where they are going, but to discern the footprints that brought them to where they are . . . fundamentally, a book about people's quiet heroism in piloting their own lives." —The Boston Globe
 
"This is powerful writing—gut-wrenching and inspiring. Its drama is quiet, but in the end you hardly know what hit you." —Canada's Governor General's Award jury prize citation
 
"Stark and vividly drawn, the characters achingly human — I couldn't tear myself away from this novel." -- Eleanor Brown, author of The Weird Sisters
or
Not Currently Available for Direct Purchase