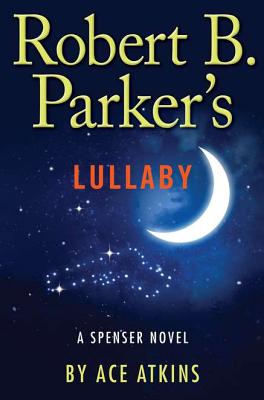 Robert B. Parker's Lullaby
Hardcover

* Individual store prices may vary.
Other Editions of This Title:
Paperback (4/2/2013)
Hardcover, Large Print (5/1/2012)
Compact Disc (5/1/2012)
Paperback, Large Print (4/2/2013)
Description
When fourteen-year-old Mattie Sullivanasks Spenser to look into her mother's murder, he's not completely convinced by her claim that the police investigation four years ago was botched. Mattie is gruff, street-smart, and wise beyond her years, left to care for her younger siblings and an alcoholic grandmother in a dilapidated apartment in South Boston. But her need for closure and her determination to make things right hit Spenser where he lives- they re the very characteristics he abides by.
Mattie believes the man convicted of the crime is innocent and points Spenser to the Southie toughs who she saw carrying her mother away hours before her murder. Neither the Boston PD nor the neighborhood thugs are keen on his dredging up the past, but as Spenser becomes more involved in the case, he starts to realize that Mattie may be onto something. Spenser will need Hawk's help to find peace for Mattie a job that's more dangerous than he ever thought.
Praise For Robert B. Parker's Lullaby…
"Handpicked by the Parker estate to be the keeper of the flame for the Spenser franchise, award-winning author Ace Atkins rises flawlessly to the occasion." —Kirkus Reviews

"Atkins succeeds. He doesn't sound like somebody trying to emulate Parker. He sounds like Parker in a book that hits all the usual Spenser notes. He has the wisecrack-filled dialogue down and Parker's cadences, too: Spenser, thankfully, sounds like Spenser. You also get the vivid sense of place, flexing of muscles and spare plot that were hallmarks of Parker's 39 Spenser books….It's a feat when a writer creates characters who live and breathe on the page and make readers care and keep coming back for more. To manage that with someone else's characters, let alone with an icon like Spenser, is a minor miracle. Ace Atkins pulls it off." —Chicago Sun-Times

"Even the most fanatical Parker fans would be hard pressed to identify any aspect of this Spenser novel that doesn't read as if it were penned by Spenser's late creator.…Atkins hits all the familiar marks...as he offers familiar pleasures." —Publishers Weekly

"A brisk read. Atkins gets the important things right, from Spenser's dark sarcasm to the gritty attitude of Mattie Sullivan, a 14-year-old Southie girl trying to solve her mother's murder." —Boston Daily

"Ace Atkins has proven an exceptionally talented writer.... Taking on the challenge of continuing the much-loved Spenser series is a daunting task. Ace Atkins responds with a knock-out punch in round one. Parker would most definitely approve.
—Shelf Awareness

"It's all there: The crisp, rhythmic sentences. The ironic banter. The distinctly Spenserian attitude toward life that Atkins adopted as his own. And yet, those who have read both Parker and Atkins closely may also detect a muted, indefinable quality that's pure Atkins. And that's a very good thing…. Parker lives. Spenser is back." —Bruce DeSilva, Edgar Award Winning author of Cliff Walk
"It's the real deal. Atkins captures Parker's distinctive voice, the sardonic, self-deprecating, sharply observant first-person narration that makes the Spenser books so compelling, and so much fun." —Tampa Bay Times
"In Lullaby, Ace Atkins has brought back everything we love about Robert B. Parker's Boston P.I. Spenser, and he makes it look seamless and easy…. Atkins takes the reins of the Spenser series with self-assured ease. He also proves he's the right man for the job." —MysteryPeople.com
Putnam Adult, 9780399158032, 320pp.
Publication Date: May 1, 2012
About the Author
Robert B. Parker was the author of seventy books, including the legendary Spenser detective series, the novels featuring Jesse Stone, and the acclaimed Virgil Cole/Everett Hitch westerns, as well as the Sunny Randall novels. Winner of the Mystery Writers of America Grand Master Award and long considered the undisputed dean of American crime fiction, he died in January 2010.

Ace Atkins is the author of eleven novels, including the true-crime based "White Shadow," "Wicked City," "Devil s Garden, " and "Infamous." He is also the author of the Quinn Colson series, which includes "The Ranger" and the forthcoming "The Lost Ones." Bestselling author Michael Connelly has called Atkins one of the best crime writers working today. He lives on a farm outside Oxford, Mississippi."
or
Not Currently Available for Direct Purchase