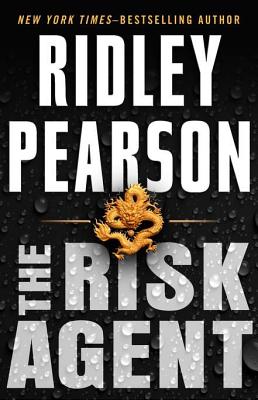 The Risk Agent (Hardcover)
Putnam Adult, 9780399158834, 432pp.
Publication Date: June 19, 2012
* Individual store prices may vary.
Description
A Chinese National working for an American-owned construction company is grabbed off the streets of Shanghai in broad daylight. His one-man security detail goes missing as well.
Rutherford Risk is a firm specializing in extraction: the negotiation for, and the recovery of hostages. Private investigation is illegal in today's China. Operating within her borders will be difficult at best.
The security company recruits two unique outsiders to do their bidding. Grace Chu is a forensic accountant hired to follow the money; John Knox is a civilian with unparalleled training in both combat and culture. Grace's top-notch American education and Chinese military service make her an unassuming, but effective, operative, while Knox's take-no-prisoners attitude brings them perilously close to harm. Following the money leads to more complex and dangerous consequences than either anticipated. Who is actually behind the kidnapping? And more important, can Knox and Grace locate the two hostages ahead of the deadline?
Rich with the atmosphere of Shanghai and crackling with tension-filled suspense, Pearson's latest introduces two compelling new characters and heralds in the start of a brilliant new series.
About the Author
Ridley Pearson is the author of more than two dozen novels, including the "New York Times"-bestsellers "In Harm s Way, Killer Summer, Killer View "and "Killer Weekend," the bestselling Lou Boldt crime series, and many books for young readers. He lives with his wife and two daughters, dividing his time between St. Louis, Missouri, and Hailey, Idaho."
Praise For The Risk Agent…
"Rich with the atmosphere of Shanghai and filled with breathtaking suspense. …Famous for his plotting and attention to details, Pearson is off to a great start with his compelling and multilayered new protagonists." —Library Journal (starred)
"Pearson, who lived with his family in Shanghai for a year, has created an intense and realistic thriller. The atmosphere and culture of China draw readers into a new world.... With "The Risk Agent," he has a great start to what appears to be a new series."
—Associated Press

"Bestseller Pearson introduces John Knox, a importer and highly trained security agent based in Shanghai, in this entertaining first in a new action series. …Thriller fans will look forward to seeing more of Knox."
—Publishers Weekly
"A cunning thriller worthy of the promised series… Exotic locale. Credible heroics. Vicarious thrills. Fans will want more, and soon." —Kirkus Reviews
"Forensic accountant Grace Chu is a cool, whip-smart beauty trained in the Chinese military. John Knox is a combat veteran with focus and ferocity in equal measure....Pearson renders steady suspense and a vibrant portrait of a city that blends history, mystery, and a remarkably resilient citizenry."
—Booklist
"Ridley Pearson has a neat trick: He writes novels with one foot firmly planted in the adult suspense-thriller genre, the other in young-reader adventure. His worldwide sales and literary awards show it's working. It's the Bee Book Club's choice for June." —Sacramento Bee
"Brace yourself for a thrilling afternoon: Pearson's introducing a new action series that stars a Shanghai-based security agent named John Knox. Spoiler alert: Knox does not spend his nights nodding off in front of a black-and-white security screen." —Chicago Tribune
or
Not Currently Available for Direct Purchase