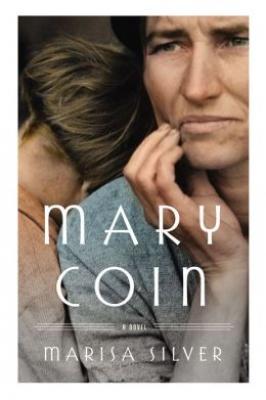 Mary Coin (Hardcover)
Blue Rider Press, 9780399160707, 322pp.
Publication Date: March 7, 2013
Other Editions of This Title:
Digital Audiobook (3/6/2013)
Paperback (2/25/2014)
Hardcover, Large Print (8/28/2013)
* Individual store prices may vary.
March 2013 Indie Next List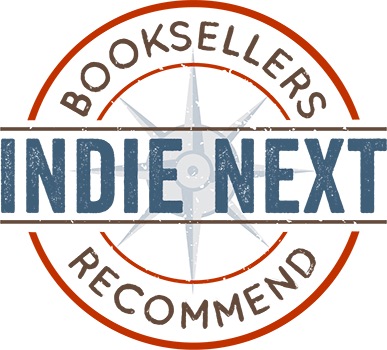 "If a picture is worth a thousand words, this novel, in turn, speaks volumes about the iconic photograph The Migrant Mother by Dorothea Lange. Silver weaves a tale of human survival, passion, and will spanning several decades and involving Lange, a modern professor of cultural history, and the woman in the photograph she took. Evoking the desperate times of the Great Depression and the lives it affected, Silver brings to life the iconic image of the decade. Written with compassion and insight, Mary Coin deals with the will to survive at all costs."
— Frank Pester, Weller Book Works, Salt Lake City, UT
View the List
Description
*An NPR Best Book of 2013*
*A BBC Best Book of 2013*
In her first novel since "The God of War, " the critically acclaimed author Marisa Silver takes Dorothea Lange's Migrant Mother photograph as inspiration for a breathtaking reinvention a story of two women, one famous and one forgotten, and of the remarkable legacy of their chance encounter.
In 1936, a young mother resting by the side of a road in Central California is spontaneously photographed by a woman documenting the migrant laborers who have taken to America's farms in search of work. Little personal information is exchanged, and neither woman has any way of knowing that they have produced what will become the most iconic image of the Great Depression.
Three vibrant characters anchor the narrative of "Mary Coin." Mary, the migrant mother herself, who emerges as a woman with deep reserves of courage and nerve, with private passions and carefully-guarded secrets. Vera Dare, the photographer wrestling with creative ambition who makes the choice to leave her children in order to pursue her work. And Walker Dodge, a present-day professor of cultural history, who discovers a family mystery embedded in the picture. In luminous, exquisitely rendered prose, Silver creates an extraordinary tale from a brief moment in history, and reminds us that although a great photograph can capture the essence of a moment, it only scratches the surface of a life.
About the Author
Marisa Silver is the author of the novels "The God of War "(a "Los Angeles Times" Book Prize finalist) and "No Direction Home"; and two story collections, "Alone With You" and "Babe in Paradise "(a "New York Times "Notable Book and "Los Angeles Times" Best Book of the Year). She lives in Los Angeles.
Praise For Mary Coin…
A New York Times bestseller
A Los Angeles Times bestseller

"Mary Coin is quite simply one of the best novels I have read in years. 'You'll know who you are when you start losing things,' says one character, and the story burns in this quietly emphatic way, only to erupt in moments of excruciating pain and beauty.  In her portrayal of a time in American history when survival was often a day-to-day thing, Silver drills down to the absolute essentials: family, love, loss, the perpetual uncertainty of life. Again and again I found myself wondering: How does she know that? Silver's wisdom is rare, and her novel is the work of a master." —Ben Fountain, author of the 2012 National Book Award winner Billy Lynn's Long Halftime Walk
  "Marisa Silver renders the soul of an iconic image, giving it moving life. Mary Coin is a soaring work of imagination, dedication and history." —Mona Simpson, author of My Hollywood and Anywhere But Here
  "An extraordinarily compassionate and wise novel, Mary Coin imagines the life of Dorothea Lange's iconic "Migrant Mother." What emerges, in Silver's nuanced, resonant telling, is a poignant exploration of a single life that touches many others, and a powerful, moving portrait of America during the Great Depression. Silver is one of those preternaturally gifted writers who can with the lightest of touches make the reader enter a world that feels as fully real as the one around us." —Meghan O'Rourke, author of The Long Goodbye
"Inspired by Migrant Mother, the iconic Depression-era photograph snapped by Dorothea Lange in 1936, Silver reimagines the lives of both the photographer and the subject....this dual portrait investigates the depths of the human spirit, exposing the inner reserves of will and desire hidden in both women....The luminously written, heart-wrenching—yet never maudlin—plot moves back and forth through time, as history professor Walker Dodge unpeels the layers of the photograph's hidden truths."
—Margaret Flanagan, Booklist

"[A] superb new novel....Silver's acute observations and understated style are evident here as are her matter-of-fact, unapologetic characters....mesmerizing...Silver has crafted a highly imaginative story that grabs the reader and won't let go. A must-read for Silver fans that is sure to win over many new followers; the acclaimed author's best work to date."
—Library Journal, STARRED REVIEW

"Marisa Silver's transfixing new novel...deftly sprinkles historical fact into her fictional narrative...a raw and emotional tale that leaves readers with a lingering question: Do photographs illuminate or blur the truth?"
—O, The Oprah Magazine

"Gorgeous … This narrative of mid-century hope, loss, and disenchantment is both universal and deeply personal. With writing that is sensual and rich, [Silver] shines a light on the parts of personal history not shared and stops time without destroying the moment."—Publisher's Weekly, STARRED REVIEW

"Mary Coin is the fictionalized story of [the "Migrant Mother" photograph], with Mary standing in for the actual subject, Florence Owens Thompson, and Vera Dare standing in for Dorothea Lange....a story ready and waiting for a fictionalized treatment. And Marisa Silver does it full, glorious justice. The story is compelling and honest, never sentimentalized or made easy, the writing exquisite in its luminous clarity. Silver accomplishes much in this work, including giving a human face and story to overwhelming disaster, just as the original photograph did....Silver's story is artful in a way that life often is not, carrying the story of one family through several generations....This novel is simply not to be missed. It is memorable."
—Historical Novels Review

"Silver is an evocative, precise writer...[she] smoothly integrates ephemeral period details...[Dorothea] Lange's photograph and the world it conjures up is inherently melodramatic. But Silver's writing isn't: she's restrained and smart. Throughout her novel, Silver tackles big questions about the morality of art and, in particular, the exploitation of subjects in photography."—Maureen Corrigan, NPR

"Special recognition therefore goes to Marisa Silver, whose new novel, Mary Coin, fictionalizes the circumstances of the most famous image of the Depression...the book is a skillful, delicate apprehension of that photograph and its moment in history....[Silver is] a fine, delicate stylist, with an aphoristic style that fills even simple moments with meaning."—USA Today

"Silver never rushes her story. Instead, she takes her time, setting down the particulars of her characters with palpable care….Silver's focus on the discretely biographical [produces] some truly lovely lines and deeply moving scenes…I read Mary Coin in a day—eager to know who this 32-year-old migrant mother was and willing to imagine how it must have felt to be known for all time for an instant in time, to be invaded by conjecture of both the casual and novelistic sort. A photograph is a single snap. In Mary Coin, Silver suggests all that echoes after that."
—Beth Kephart, Chicago Tribune

"[A] compelling, hard-to-put down story....As the cover of the novel suggests, the story emanates from the photograph, "Migrant Mother," taken by Dorothea Lange in 1936...it continues to haunt us. Just as Silver's new novel will linger and haunt, attached as it is to the famous photo, which wonderfully deepens the story behind the making of history."
—Nina Schuyler, TheRumpus.net

"Silver's provocative new novel [is] a fictionalized, multigenerational account of [Dorothea] Lange's life and the life of her migrant farmworker subject. Silver writes beautifully and has meticulously researched her historical details, making for an informative, addictive book whose Depression-era narrative feels particularly relevant in today's recessionary times."
—People

"This resonant novel, teasing clues from a famous photograph, keeps us both looking and seeing. And admiring."
—Jeffrey Ann Goudie, Kansas City Star
 
"In Mary Coin, Silver takes a picture and spawns the proverbial thousand words many times over. The result is a stirring human portrait of two women and the times they lived in."
—Hector Tobar, Los Angeles Times

"Phenomenal … Silver writes with an unadorned impressionism that never feels self-conscious or fussy … History is not a succession of icons or frozen moments but of messy lives lived, of people doing what they can with what they've got. Therein lies the power of this novel, and the Novel: Silver wields it here with grace and devastating effectiveness."—Antoine Wilson, New York Times Book Review
 
 "Piercing … Silver is a marvelous writer, capable of stirring profound emotions one moment, intellectual reflection the next."—Joanna Connors, Cleveland Plain Dealer
 
"Mary Coin is a lovely and deeply satisfying read … Each of these characters is fully realized and amazingly sympathetic; their cumulative story a worthy, nuanced tribute to an indelible image … In the end, she achieves the aims of her historian, discovering — explaining — how history actually happened to people."—Eugenia Williamson, The Boston Globe
 
"What sets Mary Coin apart is that Mary's life pulses with real and relatable humanity before and after her moment as an artistic subject … Mary Coin has a personal history that reads like one of Silver's expertly drawn short stories, a series of disappointments and tragedies small and large rather than a dramatized biography …  Silver's writing, in Vera and Mary's glancing interaction (they meet only once, when she takes the picture) reads less as an indictment of Lange than as a sophisticated reading of her work, one with consequences extending into both fictional women's futures."—Daniel D'Addario, The New Republic
or
Not Currently Available for Direct Purchase